Whether you play in your local football team or with your friends, or train for the national premier youth football league, you can outfit your entire team, your fans and your family at TeamShirts.
Select your Football Shirt to create Your Kit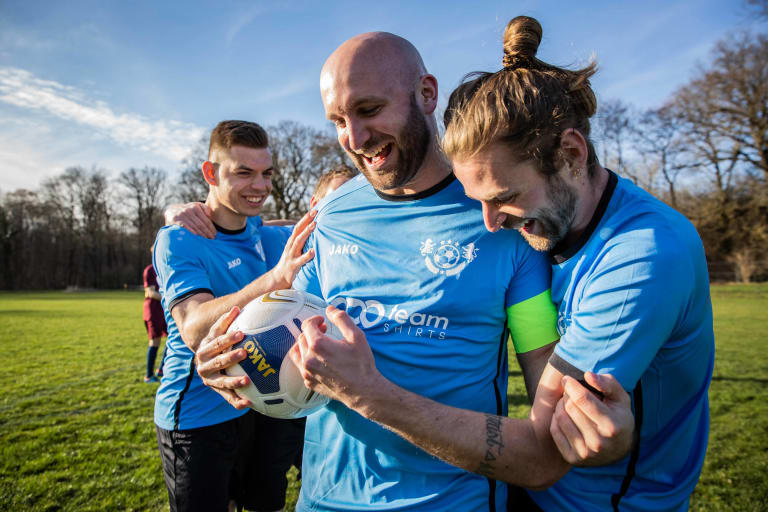 Create your own Football Kit
 Choose your products: kit, shirts, shorts, etc.
 Upload your kit design: Use your own or our free designs
Add your unique text and choose your font
Add names & numbers of your teammates
Print method will be automatically selected    
CREATE FOOTBALL KITS
All-In-One
Graphics service, satisfaction guarantee, express shipping: We've got your back on any issue.
100% Satisfaction Guaranteed
In case you're not satisfied with your goods, we'll take them back – within 30 days of receipt.
Talk to an Expert
Our experienced, real live experts are happy to assist you via telephone or email.
We offer bespoke football kits to fit any budget. From lightweight, breathable jerseys and shorts to keep your team cool on the fields or tracksuits to complement your team apparel. You're sure to find the perfect football team kit in our large selection of sportswear and shirts. All football shirts are available for kids and adults as well as in many colours. They're made of an extremely durable fabric that will survive many washes, victories and defeats.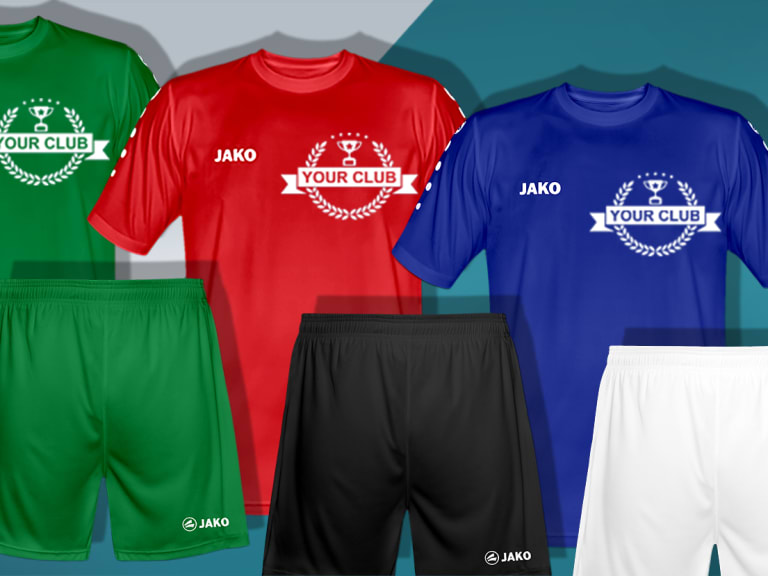 Best price offer - Jako Team Jersey
Suited for all sports
Customised print
Also available as kit
SAVE NOW
Find equipment for your team
Get inspired by our Football Designs
The TeamShirts football kit designer is easy to use and provides you with loads of design options to create the perfect football team apparel. Save your designed football kits, share them with your teammates and let them vote on their favourite football kit, colours and designs. Getting custom football kits has never been easier – with our online tool it takes just few simple steps to design your football team kits.
The cost of your shirt or kit depends on three different factors: the product price, the print price and the number of products. The price of printing is added to the price of the product displayed on our website: we charge £4.60 per printed area (front, back, sleeve, hood). This is because we print all textiles by hand and each printing process is a new step.
We offer discounts on bulk orders: You can already save 10% with 6 pieces. This means: the larger the order, the more discount you will get.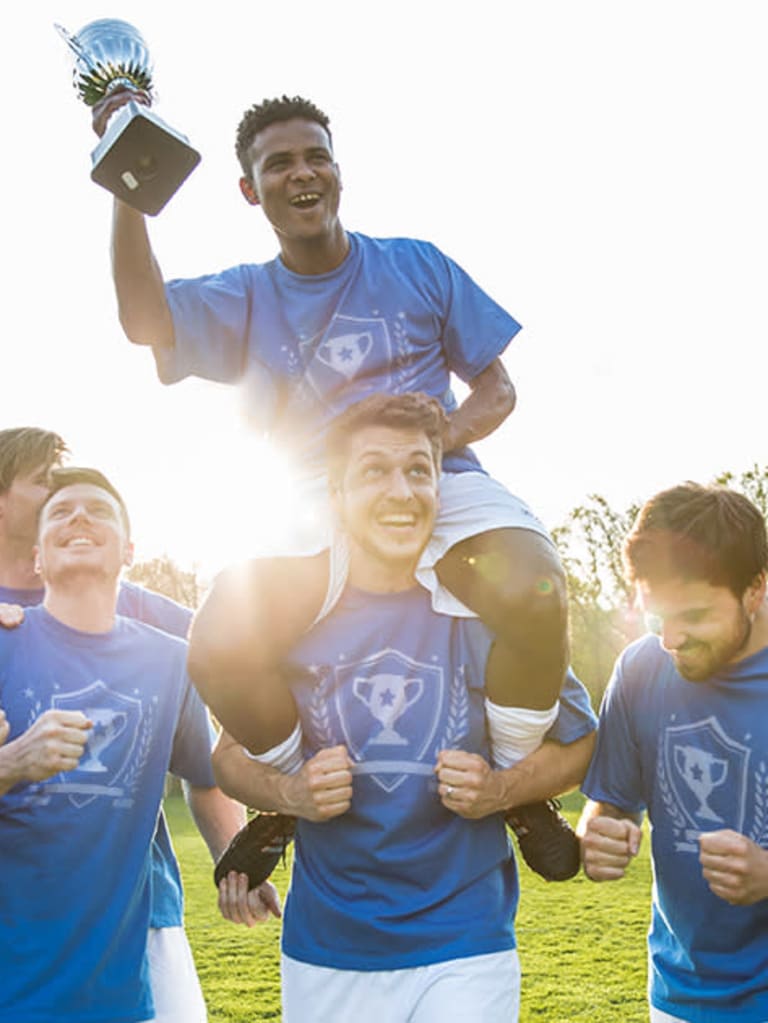 Why print Football Kits at TeamShirts?
We help you at every stage of kit creating– from the design idea to choosing the best delivery method for your apparel to have your kits in time for the next match.
TeamShirts offers volume discounts up to 40% and free delivery for every regular purchase
High quality football kits in various sizes and colours and several brands
Free graphics service for orders with 5 + items
State-of-the-art printing methods for sportswear
Excellent support from our customer service
CREATE YOUR KIT
See What Our Customers Are Saying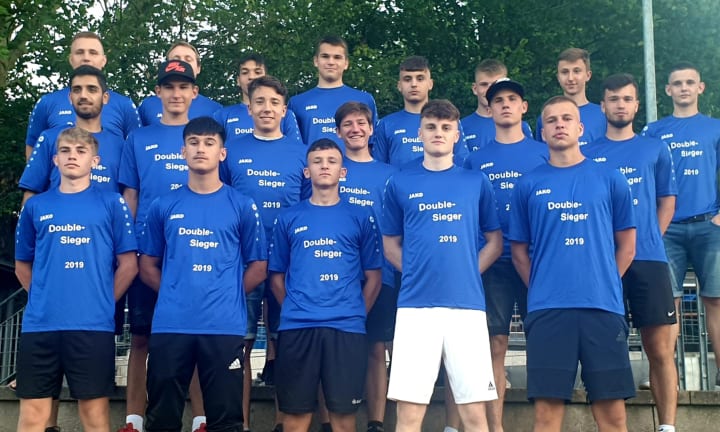 My experiences with TeamShirts have been very positive: super nice custom support, quick delivery and very nice, high-quality shirts for a great price!
Neckarsulmer Sports club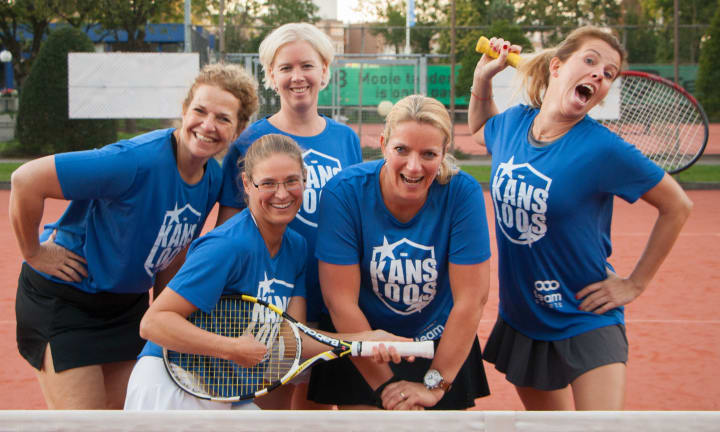 We've run the first matches and we really like the T-shirts! We're considering expanding our range with the addition of "no-win" tank tops and jackets. Thank you TeamShirts for all your patience and help with the designs and order process.
Team "No Chance" Tennis Club Huizen

Amazing hoodie amazing company
I ordered this personalised hoodie for a family member and honestly it's one of the best things I have ever brought I absolute love it and I can't wait to give it to them for Christmas. The quality is amazing and the design has been done perfectly honestly so so happy with my purchase, the expected delivery wasn't until the 11th December and it came on the 1st December so super fast delivery. This company have done a wonderful job can't fault them will be definitely coming back to re order again
Tiffany White

Very happy with the service and quality
Very happy with the service and quality
Kaz

Great comfort and material
Great comfort and material
Jack Kinnear

Great custom designs and great fits on…
Great custom designs and great fits on all sports wear. 10/10
Aedan Valentine

Brilliant production and arrived a head…
Brilliant production and arrived a head of time schedule
Malcolm Ockwell
Great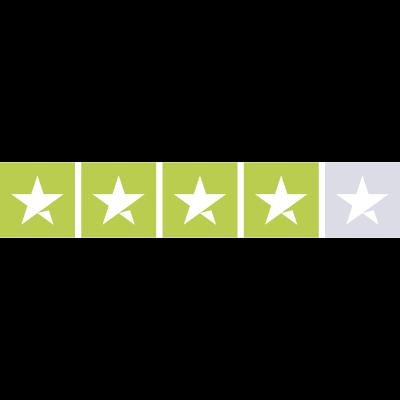 4/5 based on 3,240 reviews