Personalised jumpers & sweatshirts
Choose your sweatshirt or jumper
If you are planning a team or business event and you want your staff members to be visible, then TeamShirts can help. Offering a wide range of services for printed sweatshirts, and jumper printing, we are able to provide a diverse set of services to help you design your own sweatshirt. There are a number of services available for personalised jumpers.
Your benefits at a glance
TeamShirts Gift Voucher
Perfect Gift for your mates!
Get a Coupon in 5 Minutes
You will receive the voucher code directly by email
Print it out or use it as digital gift!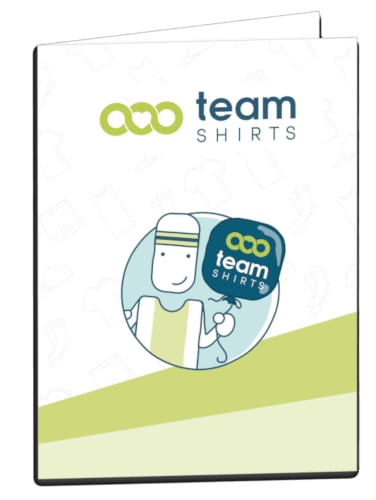 Our Ideas for your personalised jumpers
How to Design your Own Jumper
If you want to design your own jumper, then you will be pleased to hear that it couldn't be easier with TeamShirts. There are 5 simple steps to follow in order to create custom sweatshirts.

1. Click on the "Design Now" button which will take you to the designer tool.
2. Choose a suitable product for you and your team and select a colour.
3. Upload your chosen logo or pick one from our existing gallery.
4. Add text to your design, this could be a number or a name, for example.
5. Click finish. You are now ready to move on to the jumper printing stage.

Design now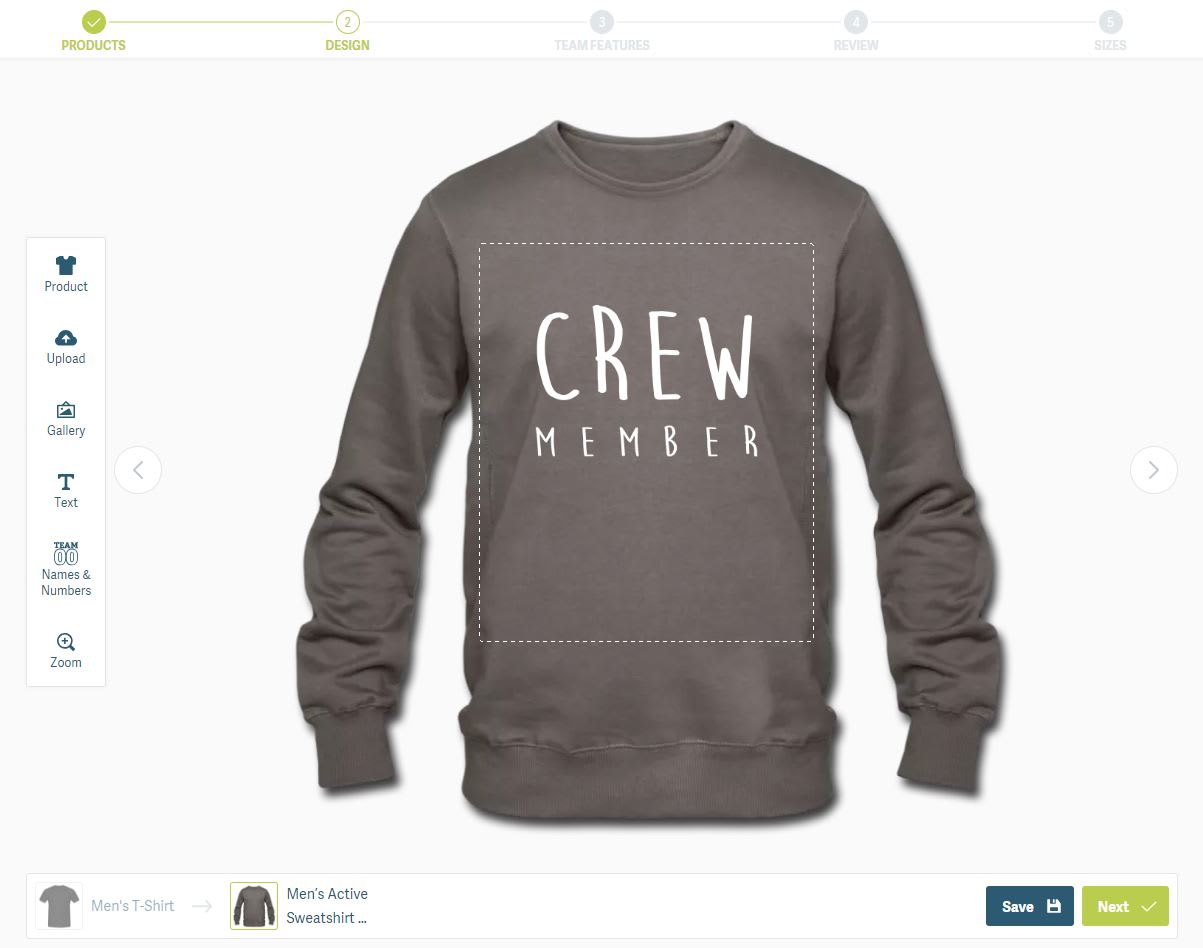 Get the perfect personalised sweatshirts with our design tool
As you can see, the process that is required in order to design your own sweatshirt with TeamShirts couldn't be easier. The tool has been specifically designed in order to allow anyone to be able to design personalised sweatshirts with ease. The design tool is very straightforward and easy to follow, allowing you to choose from multiple designs, colours and sizes so that you can create the perfect personalised sweatshirts – no matter if you are using a computer or a mobile device. Now, let's move on to the process of getting your printed sweatshirts ready.
There are plenty of advantages that come with using TeamShirts for your clothing printing needs. To start with, personal consultation and quality control is always available. TeamShirts are experts in t-shirt printing and personalising hoodies or other apparel. There are discounts for large orders, free shipping, 30 days right to return and many different payment methods on offer. If you are looking for personalised clothing, then TeamShirts has you covered.
TeamShirts offers a wide assortment of sweatshirts to personalise. From tri-colour contrast to active wear, there is something for everyone, no matter what the team event is. There are also different designs for different occasions, which you'll have access to when designing your own sweatshirt for your team. There is an extensive range of colours and sizes, a perfect fit is available for every occasion requiring custom sweatshirts. There are plenty of different materials on offer too - polyester printed sweatshirts are great for active events and cotton personalised jumpers offer a higher level of comfort. If you would like to see the level of quality for yourself, then the best thing to do is to order a sample from the website.
Different printing methods for custom jumpers
When it comes to jumper printing with TeamShirts, there are several printing methods on offer, each of which has its own advantages.

Digital Direct Printing - This process involves using a computer operated digital print. If you want your custom sweatshirts design to remain unchanged after dozens and dozens of washes, then this is the printing option for you.

Digital Transfer - If you want a shiny finish when you design your own jumper, then digital transfer is the best option. The transfer is applied to the fabric via heat.

Laser Print - If you are planning on applying your photo or logo to accessories like hats, bags and caps as well as jumpers, then this is the best printing option for you as it will give the image a bright finish.

Flex Printing - This is one of the most popular printing methods because tests have shown that the colour quality of the image barely changes - even after 100 washes. If you want your custom jumpers to last a long time, then this is the option for you.

Flock Printing - This printing method gives a velvety finish to the image. If you want something a little different that will still last well with washes, then flock printing should be considered.