Awesome Discounts
Big discounts even for small teams. We have the best prices on team outfits.
Free delivery
Your standard delivery is absolutely free of charge. Choose express delivery if you need it faster.
100% Satisfaction Guaranteed
In case you're not satisfied with your goods, we'll take them back – within 30 days of receipt.
Drinking T-Shirts are the best Party T-Shirts
Create your own party T-shirts for destinations that ask for party gear. Going to Ibiza with a party crew without wearing custom drinking T-shirts? Sounds risky - keep track of the rest of your crew when you're out to play on holiday, whether it's at the beach, at a bar, or anywhere inbetween. Best of all: at TeamShirts you already get 10% off from 6 party T-shirts.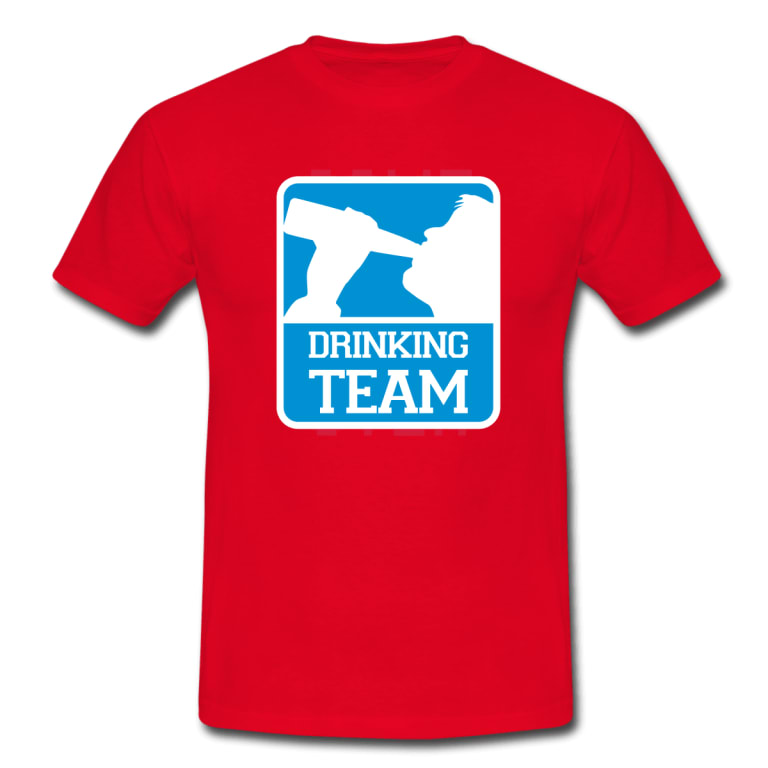 Create your own Party Shirt
1. Choose your top. From breathable jerseys to tank tops, you'll be sure to find exactly the right party T-shirt for a great night (or day!) out in the sunny south.
2. Choose slogan and design. Already chosen a name for your gang? Perfect! Get the party started with a fun drinking slogan and a design from our great selection of free designs.
3. Add names. Use the Names & Numbers feature in the Designer to adjust the T-shirts for your beer drinking crew with names and designs for each member individually.
4. Order and have it delivered. Wherever you want – even Mallorca, Tenerife or anywhere else!
Create now
Our assortment for Your Party
If you're unsure of how to create a party T-shirt with a one liner and the names of your group members, just reach out to us and we'll be glad to lend a helping hand. To get you started, here are a few things to keep in mind when creating your own party T-shirts:
Breathable T-shirts and jerseys dry quickly – an important consideration for drinking T-shirts. They get you through the heat when sweating under the Spanish sun or after you happen to stumble and fall into a pool. Fast-drying fabrics will surely come in handy.
Classic cotton tees are the most basic option, but also the cheapest way of creating your drinking T-shirts. Consider your colour of choice carefully before creating your tees – black ones could make you suffer in the sun, white ones may be prone to staining when they're put through the common stresses of parties.   
Party Tank Tops are that little bit more stylish and can be easily combined with any kind of trousers and shorts. They're the ideal unisex party tops for women and men. Of course, having your arms out in the open will make sure you'll never miss a ray of the precious Mediterranean sun - for better or worse!
Our suggestions for your Party T-shirts
Party slogans, group names, drinking sayings – anything goes when it comes to designing drinking T-shirts. Since it's easy to lose track when you're creating tees for the whole group, we'll give you a quick overview of what your individual drinking T-shirts could show:
Your group name. Finding a good group name is not always easy, but once you've got one it definitely belongs on your drinking T-shirt. Consider adding a hashtag to your Instagram page to spread the good vibes with party pictures online. 
Group member names. There are two easy options here - either print all of your names as a list on your party T-shirts (e.g. on the back) so everyone can see who belongs to your party crew, or you can print each party T-shirt with the name of the wearer alone, like the player names in a football team. Check out the Names & Numbers feature to help you decide which you'd prefer.  
Your party motto. Your party motto. Think "Only here for drinking" or "Keep calm & stay drunk" – a good motto gets you on the road to having a fun time under the sun. 
Your logo or party design. If you go clubbing in Spain or Greece, why not give your party crew recognisable branding with your own logo? Print your own designs on your shirts like beer mugs or pint glasses, we've got thousands of designs on our platform. There's a whole lot of free stuff you can use to create your personalised beer T-shirts!

Amazing hoodie amazing company
I ordered this personalised hoodie for a family member and honestly it's one of the best things I have ever brought I absolute love it and I can't wait to give it to them for Christmas. The quality is amazing and the design has been done perfectly honestly so so happy with my purchase, the expected delivery wasn't until the 11th December and it came on the 1st December so super fast delivery. This company have done a wonderful job can't fault them will be definitely coming back to re order again
Tiffany White

Very happy with the service and quality
Very happy with the service and quality
Kaz

Great comfort and material
Great comfort and material
Jack Kinnear

Great custom designs and great fits on…
Great custom designs and great fits on all sports wear. 10/10
Aedan Valentine

Brilliant production and arrived a head…
Brilliant production and arrived a head of time schedule
Malcolm Ockwell
Great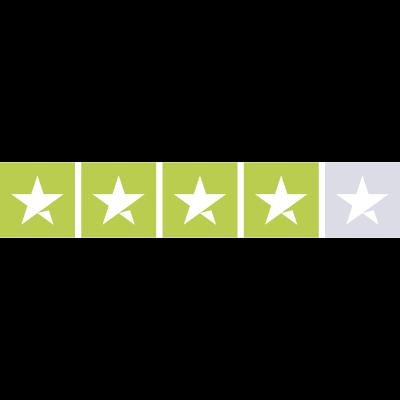 4/5 based on 3,240 reviews