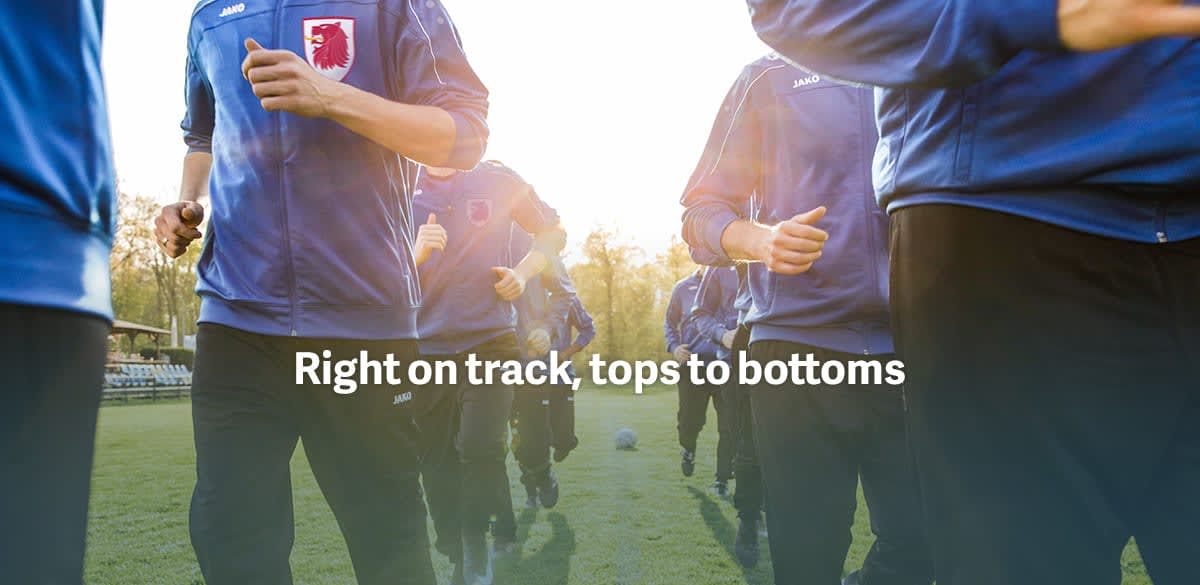 Personalised Tracksuits
Tracksuits for all training conditions
How to create personalised tracksuits?
5 steps to create custom tracksuits:
Click on the "create now" button to get to the design tool

Choose a product for your team and select a colour

Upload your logo or choose a design from our gallery

Add text if you like (e.g. motto, names or numbers)

Done! A suitable print method will be automatically selected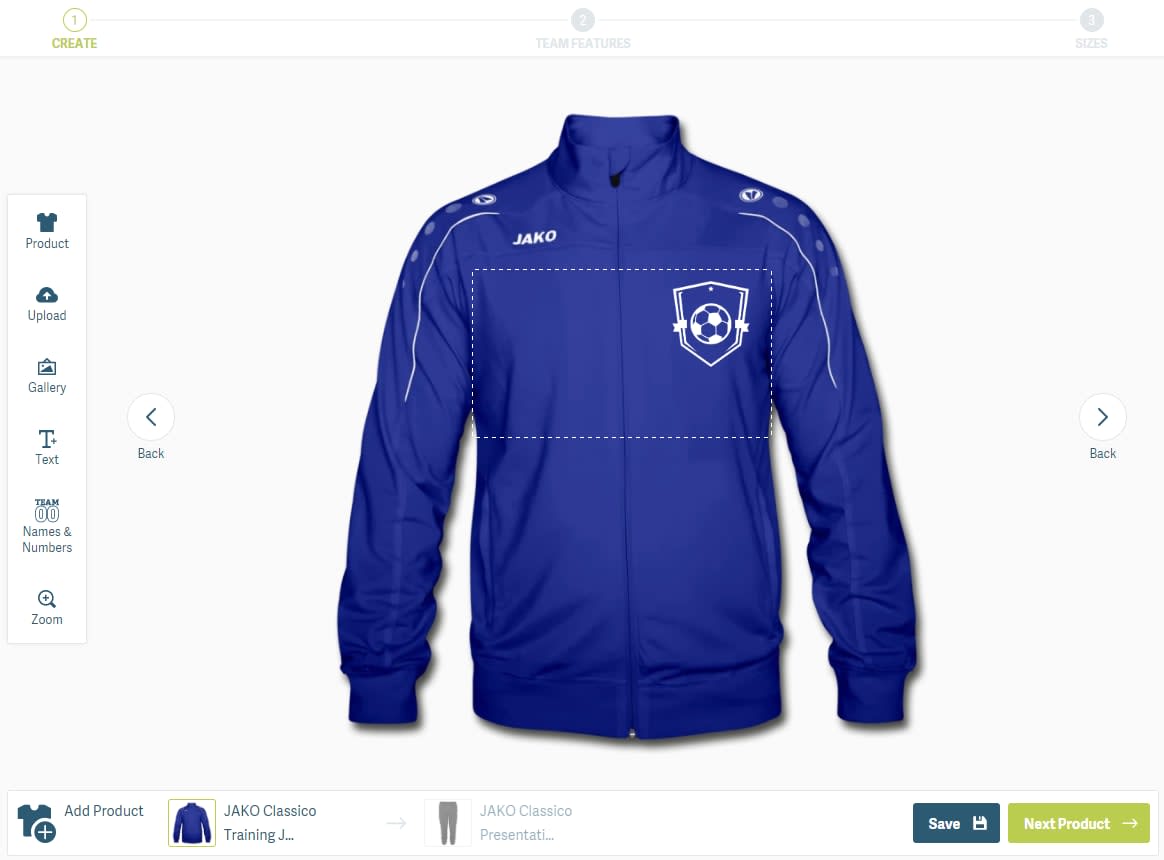 Show your team with TeamShirts
Personalised Tracksuits for a Uniform Look
At TeamShirts you can find three different kinds of tracksuits that come in many different colours. They can be freely combined to fit the needs of your team meaning that you can make your own tracksuit to match your team colours. Just combine tracksuit trousers and tracksuit jackets the way you like. Team tracksuits are ideal for any team that wants to sport a uniform look, from professional sports teams (like football, basketball or running) to 5-a-side teams. Our track suits are lightweight and breathable, but also hard-wearing and easy-care, making them perfect for warm-ups before competitions when looks count.
Design Your Own Tracksuit
TeamShirts's Designer tool is easy to use so you can design your own tracksuit in a matter of clicks. Your last three visits and any draft creations you made are saved so you can go back, edit or order your custom personalised tracksuits. Use a mobile device to show your custom-made tracksuits to your teammates and let them take part in the intuitive designing process. To be on the safe side, you can get help from your own personal point of contact with us and order a sample tracksuit. Talk to us – we might be able to make you an even better tailor-made offer.
Create custom team tracksuits for the whole squad and personalise tracksuit bottoms and tracksuit tops with your team logo, player names and squad numbers. Once you save your custom tracksuits as a draft, you can share your design with team members and let them vote on the different versions you've created. This way you can collaborate with your team and also let them choose the right sizes, add squad numbers and player names themselves. Best of all, it'll help you speed up the process, so that you'll get your team tracksuits faster.
Team Tracksuits Service Guarantee
TeamShirts offers some of the best volume deals in the market. From as little as six items (in any combination), you'll save on volume and get a higher discount the more you order. Feel free to make use of our Graphics Service if you'd like some help. It'll assist you in vectoring graphics ideally suited for tracksuit printing. Just fill in this enquiry form to ask us anything you need to know, completely without obligation. Once you're ready to, our free delivery service will make sure you're going to get your order within a fortnight.