Find The right Basketball Kits for your Team
Elevate your game with our custom basketball kits. It has never been easier to create professional-quality and eye-catching designs for your and your team so that you don't have to call time in your game! From one to a thousand, no team is too big or too small.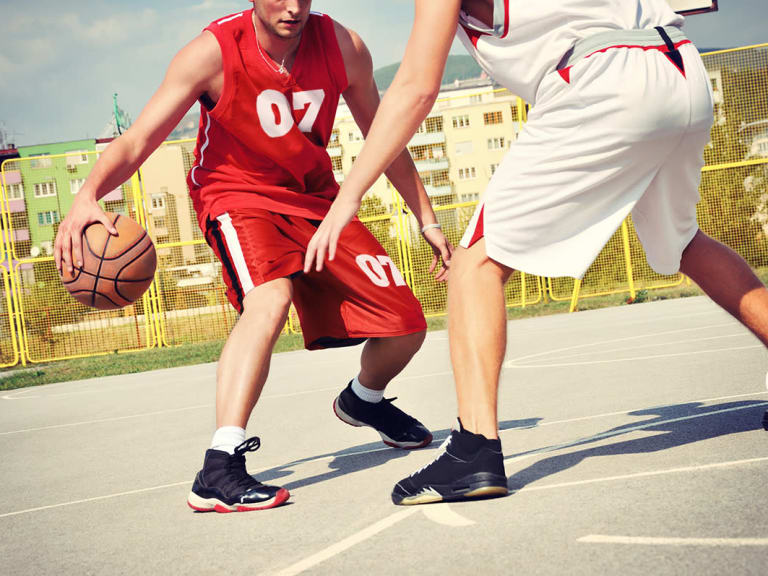 Try our Basketball Kit Designer!
✔ Personalise your kit: Names, numbers and logo of your choice
✔ FREE graphics service if you order 5 or more items
✔ Discounts of up to 60% for small and large teams
✔ Easy-to-use-Designer - Custom teamwear in just a few steps
✔ Great choice of brands and printing techniques
✔ First-class customer service
KIT DESIGNER
Free Standard Delivery
Order now
Arrival date 15 Jul 2022
Express Delivery
Order now
Arrival date 8 Jul 2022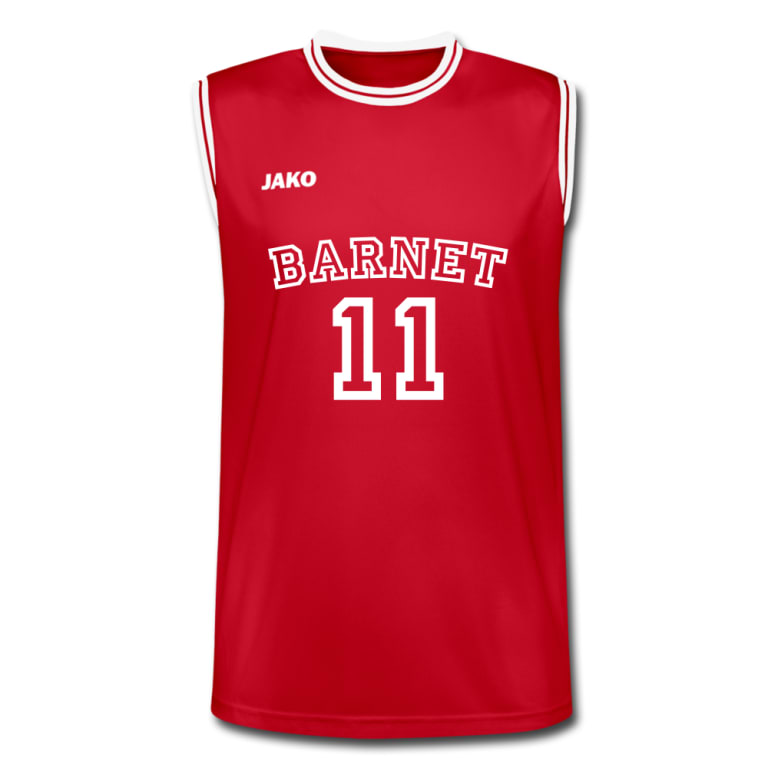 Design your own Basketball Jersey
Create Custom Basketball Jerseys in a few steps:
Click on the "create now" button to get to the design tool
Choose a product for your team and select a colour
Upload your logo or choose a design from our gallery
Add text if you like (e.g. motto, names or numbers)
Done! A suitable print method will be automatically selected
DESIGN NOW
Complete your Basketball Outfit
Create your logo with our exclusive free designs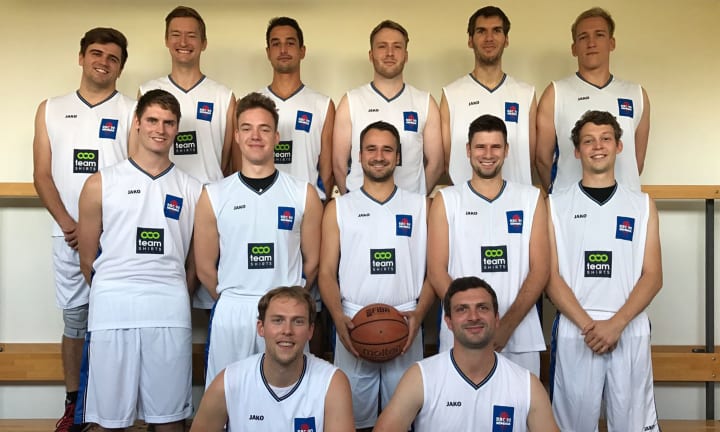 We just love our new shirts! After winning the Berlin title, we feel like sports fashion champions too!
BBC 90 Köpenick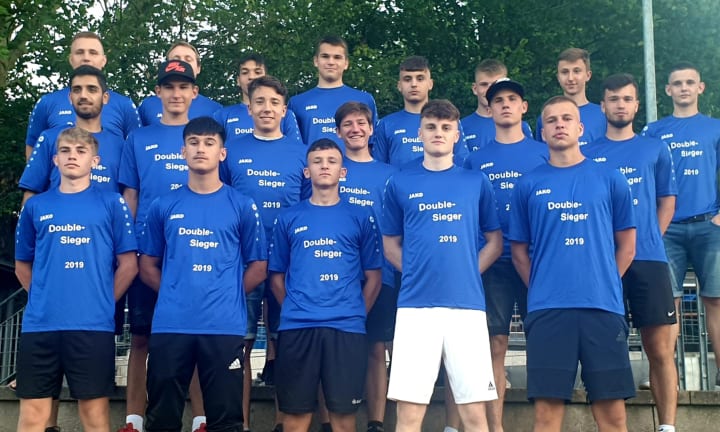 My experiences with TeamShirts have been very positive: super nice custom support, quick delivery and very nice, high-quality shirts for a great price!
Neckarsulmer Sports club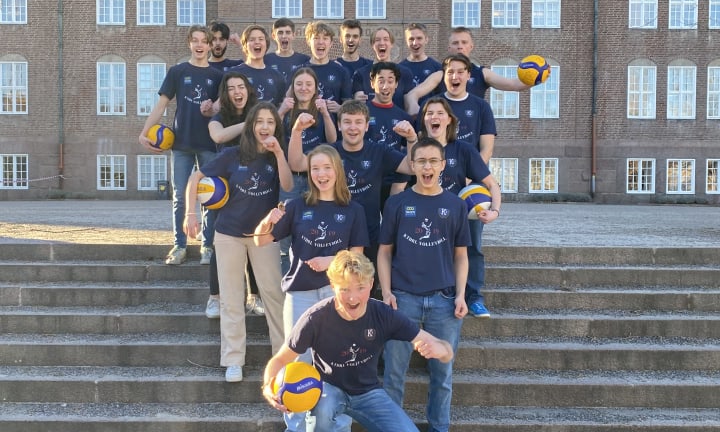 Super happy with our new TeamShirts! Always good support, fast deliveries and nice products at a low price!
KTDRL Volleyball
We offer you one of the easiest-to-use Kit Design tools around, so you don't need any experience! Boost that team spirit by creating uniforms for you and your teammates! You can add numbers and names in one go, or with our collaboration feature they can vote for their favourite design and add their own names. As simple as drag-and-drop!
It depends on the jersey you choose and on how many. The more you buy the cheaper it is, with up to 60% discount! We offer a Price Calculator so you can check out how much it would cost in a couple of clicks. No need to request a quote!
No, you don't! You can use any of our designs and templates free of charge. Create your logo with one of our stylish fonts and any of our huge selection of graphics or just upload your own.
We also offer a big selection of design ideas that you can personalise in just a few clicks. Have a go!
Don't worry! We offer a Graphic Service completely free of charge for 5 items or more. Our team of Graphics experts will help you with vectorising, digitalising, resizing or anything you may need.
We use many printing methods, but we will choose the one that suits your preferred fabric best. Poly Pro is very popular with Sports wear, as it can do very detailed printing, with many colours on all sportswear. We also recommend flex printing because it's super durable and creates a high color intensity. You can have a look at our printing methods here.

I have a mixed review....due to the t…
I have a mixed review....due to the t shirts I ordered being too small and rather poor quality I asked to return them. This is where TeamShirts UK get top marks. They accepted I wasn't happy with my purchase and offered a full refund with no problem. They were polite and extremely helpful. So, 5 stars for customer service.
Rebecca Townley

Overall satisfied but the shirt size…
Overall satisfied but the shirt size doesn't correspond to the real size , Medium size is a small size everywhere unless was for children by mistake . Fast delivery and secured , great customer service when i have called them .
Paulo Cardoso

Would recommend
Easy to use website and quality products received. I did have to pay a customs charge as it was a large order but as soon as I contacted customer services they refunded it for me. I'm very happy with my purchase and would be happy to use again.
Catherine

First order and not the last.
First order with this company and was not disappointed. Really good software in creating my design and ordered with express delivery. Arrived 2 days before expected date. Great product. Good quality. I added a QR code as an import but didn't turn out as well as I thought but still great product. Will be ordering again from this company soon for more
Simon Jones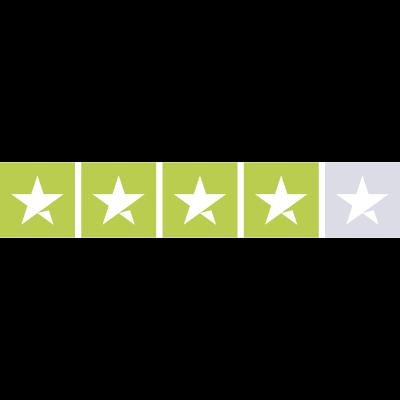 good
very good - happy with product
Ben Mowbray
Excellent

4.5/5 based on 2,716 reviews