100% Satisfaction Guaranteed
Our Gym Clothing & Uniforms
Show your team spirit, stand out from the crowd, and motivate each other to work harder with our personalised sportswear. Our gym clothing combines Stretchflex technology with breathable lightweight fabrics, allowing you and your team to get the most out of your workout sessions while looking your best – always.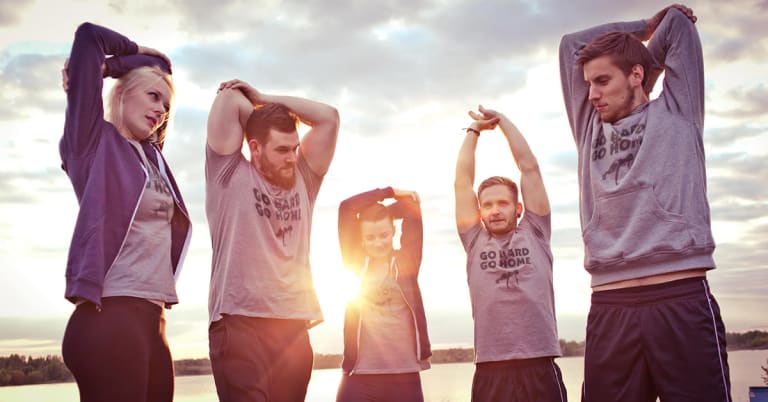 Perspire to greatness
Breath Easy with Teamshirt's Custom Gym Wear
Super-User-Friendly Design Tool
Free Standard Delivery
Free Graphic Service
Discounts To Up To 60% when you buy 5 or more
Great Range Of Products
High quality Brands
CREATE NOW
Free Standard Delivery
Order now
Arrival date 19 Dec 2023
Express Delivery
Order now
Arrival date 8 Dec 2023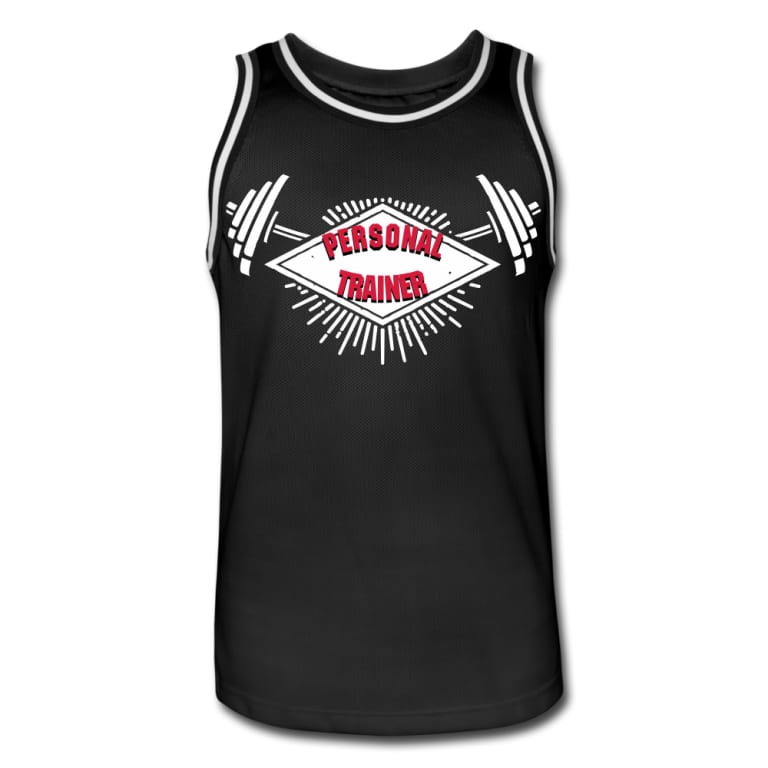 5 Steps To Create Custom Gym Clothing
Choose your Gym T-shirt: Browse through our T-shirts, Tank Tops, etc. and colour selection.
Upload or use a Gym T-shirt design: Upload your own graphics or use the free designs from our gallery. Adjust it as needed!
Add your text: Complete your T-shirt design with your personal text and choose your favourite font.
Add Names & Numbers: Use our "Names & Numbers" feature! This is an easy and quickly way to individualise your Gym T-shirts for the whole team.
Done! Let us print & deliver: A suitable print method will be automatically selected.
CREATE NOW
A Huge Range Of Free Graphics And Templates
We give you the ultimate design freedom when it comes to creating your custom printed sportswear. Our easy-to-use TeamShirts Designer is just the thing to unleash your inner artist! Our design tool is simple and straightforward, supporting a variety of file types so that you can upload your own logo, motivational slogan or team photo to show your attitude and get noticed in the gym. Need inspiration or a last-minute design? Take a peek at our gallery and choose from tons of free sports designs, witty slogans and more. You can also quickly and easily customise the design templates to reflect who you are by adding text and selecting your team colours or special fonts.
If you want to get an individual personalised item for each team member, you can then further customise each team shirt by adding individual names, numbers or other text in a variety of fonts and colours. Not sure if your team or club likes the design you've chosen? At TeamShirts you can create a voting poll so that your team members can vote for their favourite designs, colours or gym wear template. Once all designs are in place you just have to determine how many shirts, bottoms (trousers, leggings, shorts, joggers), jackets, gilets or hoodies in each size you need and proceed to checkout. After you've confirmed your order our graphic experts will check all items again and then sent your order to our production team. See, creating custom printed gym clothing has never been easier!
Have you received a faulty product or your gym clothing has become faulty? At TeamShirts every purchase is risk-free for you because all orders are covered by our 30-days fair return policy. Simply return your gymwear (or any other products) within 30 days (for free, of course) and we exchange the items or refund your money – your choice. Need bulk pricing for club or team joggers, shorts, jackets, tops or vests? Want to discuss your sportswear requirements or designs with us? Can't find the team colours or shirts that are on your wishlist? There are all sorts of ways you can get in touch with our friendly customer service or graphic experts. We are passionate about providing you with the best service and are looking forward to your gym product or design suggestions that'll help us improve our clothing assortment and your online ordering experience even further. Give us a call (020 39661820, Mo–Fr 8am–5pm) or use our live-chat function in the top right corner of the website. Of course, you can also just drop us an email to info@teamshirts.com. We take care of your gym kit so that you and your team can concentrate on your gym performance.
Don't worry about that! To ensure that your custom activewear will look exactly how you envisioned it in your dreams, you can also get in touch with our free graphics service team. Our design experts will advise you on your customised gym clothing, check if your logo meets the quality and resolution requirements or create a team design suggestion for you. Whether you need personalised hoodies or bottoms for an outdoor workout, leggings for your yoga class team or warm jackets or gilets for the next cycling tour – personalised sportswear will boost your motivation and help you achieve your fitness goals. If you have any questions or come across a problem while creating your custom gym clothing, contact our professional in-house artists who will help you in any way they can. Whatever your sport, whatever your style, at TeamShirts you can do it your way.
At TeamShirts we know that every team is unique and that every sport requires special clothing solutions. This is why we offer a fantastic collection of active, gym, and sportswear to outfit your team – from performance to everyday wear in a range of styles, colours and cuts. With everything from classic t-shirts and organic tees to long sleeve shirts or hoodies in a variety of sizes and colours, we've got everything to keep you cool while working out in the gym or keep you warm while working out on the track. Find stylish polo shirts, snug hoodies and jackets, performance bottoms like joggers, shorts, and leggings, or breathable tees with a relaxed fit that'll help you workout in comfort and style. Don't accept anything less but the best when it comes to your gym outfit. At TeamShirts you can even get shirts and other sportswear from big names and top brands like American Apparel, AWDis and Fruit of the Loom or Dickies. Browse our assortment or shop by category, brand or gender and find the perfect outfit for your team and your sport or workout. Men or women, kids or even babies, our clothes fit every shape and size. Don't forget to order accessories that match your team style and complement your gym outfit. To ensure the perfect fit, we also provide samples of our sportswear that you can offset against your later team order. Whether you're after footwear, accessories, hoodies, gilets and jackets, tops and vests, or bottoms like running shorts and yoga leggings, you can get samples of all products that are on your team's wishlist – in all available colours and sizes. We're also committed to top quality and ethical production practices, meaning that we only source garments and accessories that are produced in fair conditions. So, fill up your basket with trousers, shorts, vests, tops or jackets and get active in personalised gymwear from TeamShirts!
We know that you're always hunting for a bargain, which is why we offer fantastic volume discounts for each order of 5 or more gym bottoms, vests, gilets, shirts or tops. Sweat it out with activewear from TeamShirts. Get discounts of up to 60% with bulk purchases and see how much it will be with our super simple Price Calculator. And did we mention FREE STANDARD DELIVERY?
What Our Customers Think...

Amazing hoodie amazing company
I ordered this personalised hoodie for a family member and honestly it's one of the best things I have ever brought I absolute love it and I can't wait to give it to them for Christmas. The quality is amazing and the design has been done perfectly honestly so so happy with my purchase, the expected delivery wasn't until the 11th December and it came on the 1st December so super fast delivery. This company have done a wonderful job can't fault them will be definitely coming back to re order again
Tiffany White

Very happy with the service and quality
Very happy with the service and quality
Kaz

Great comfort and material
Great comfort and material
Jack Kinnear

Great custom designs and great fits on…
Great custom designs and great fits on all sports wear. 10/10
Aedan Valentine

Brilliant production and arrived a head…
Brilliant production and arrived a head of time schedule
Malcolm Ockwell
Great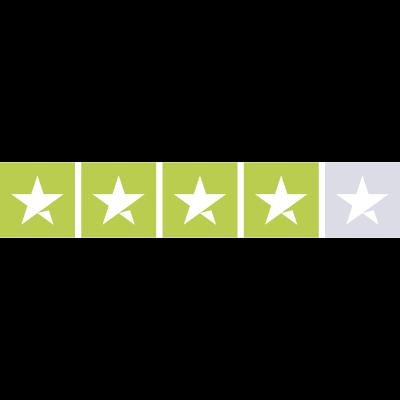 4/5 based on 3,240 reviews