100% Satisfaction Guaranteed
Our Graphics Service is there to help you!
You have a great idea for your team but need a design? Or you have a graphics file that needs to be adjusted? Our graphics people will help you from then on in. Entirely free of charge for 5 items or more.
Need support with your leavers hoodies?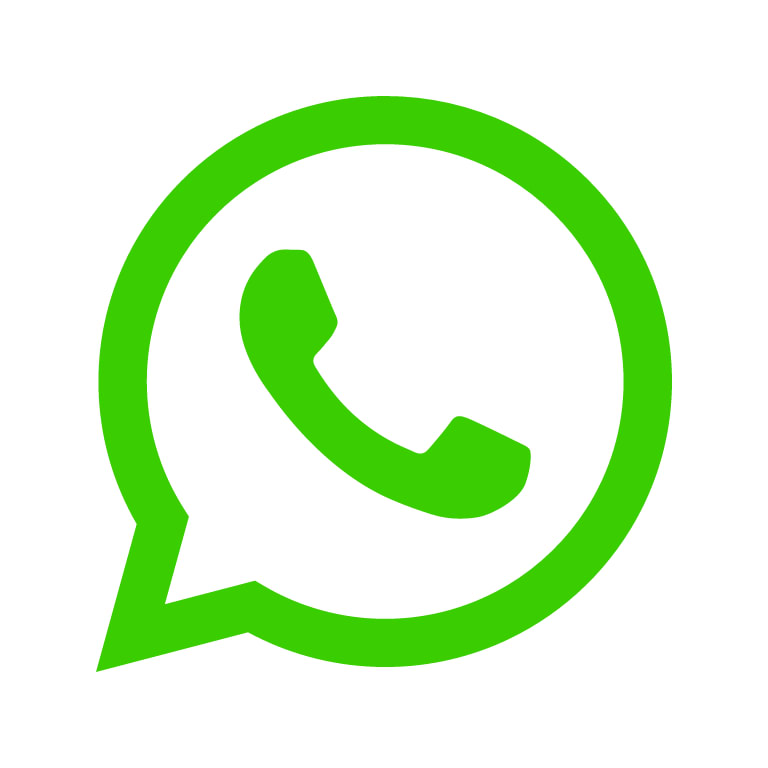 Send us a WhatsApp message! We will get back to you as soon as possible and take care of your request.
Monday - Friday 9 am - 6 pm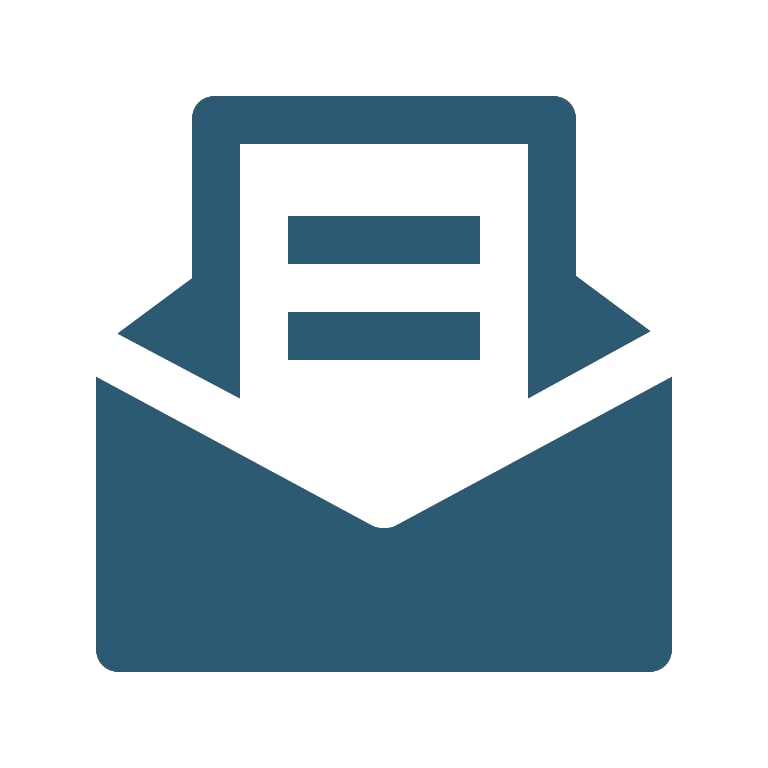 You can send us a message via our contact form and we will answer you by mail.
Around the clock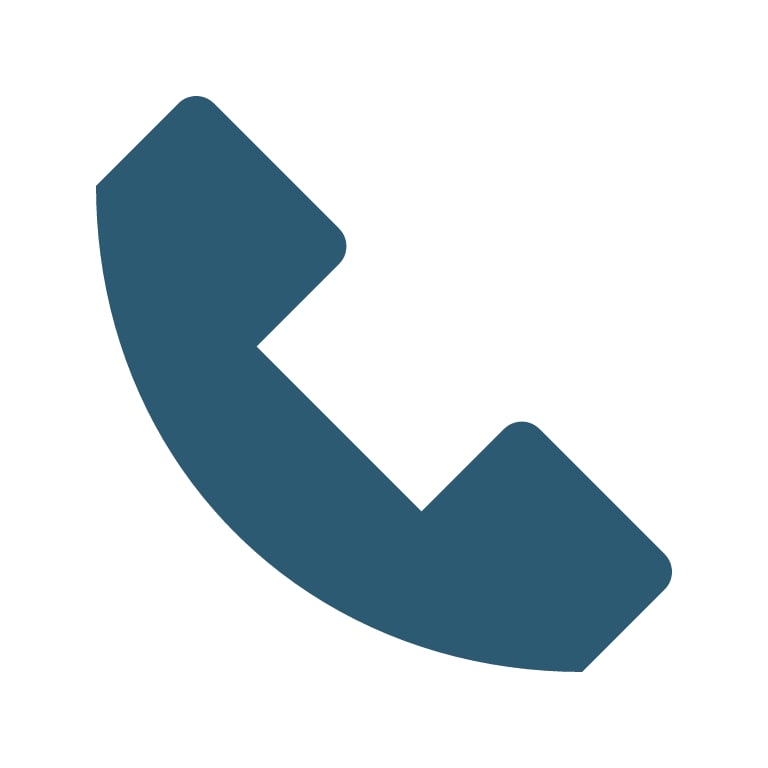 You'd rather talk to someone directly? Just call us at +44 20 39661820.
Monday - Friday 9 am - 6 pm
Leavers Hoodies and Sweatshirts for Every Season
Choose from many different styles and colours for your last day at school and customise your hoodies with individual logos.
Reach us by email for additional help!
TeamShirts Custom Leavers Hoodies at a Glance
Your Custom Class Hoodies
Deep discounts on bulk purchases, which can reach 50% off of the individual item price.
Choose from a wide range of hoodies in a variety of styles.
Perfect for your last day of school, leavers party or graduation event.
From standard black to peacock blue to vibrant red and from XS to 4XL - we've got a hoodie for everyone.
Most leavers hoodies are only customised on the back. Make your class stand out by also personalising the sleeves, front or hood in any combination too.
Take a look at some of our templates here. Feel free to use them yourself or just for inspiration.
Our World-Class Service
Free Standard Shipping with every order. The way it should be.
We're sure you'll be satisfied with your products, so much so that we'll cover the return costs for 30 days after you receive your products if you're not.
In a rush? Choose our Express delivery option to receive your personalised garments within 3 working days.
Have a question for us or want to double check something? Get in touch with our outstanding customer service team. We're here for you.
With over 14 years in the industry, we've seen our fair share of custom hoodies. Our current products and services are the culmination of that experience - there's never been a better time to use TeamShirts!
Design your own Leavers Hoodies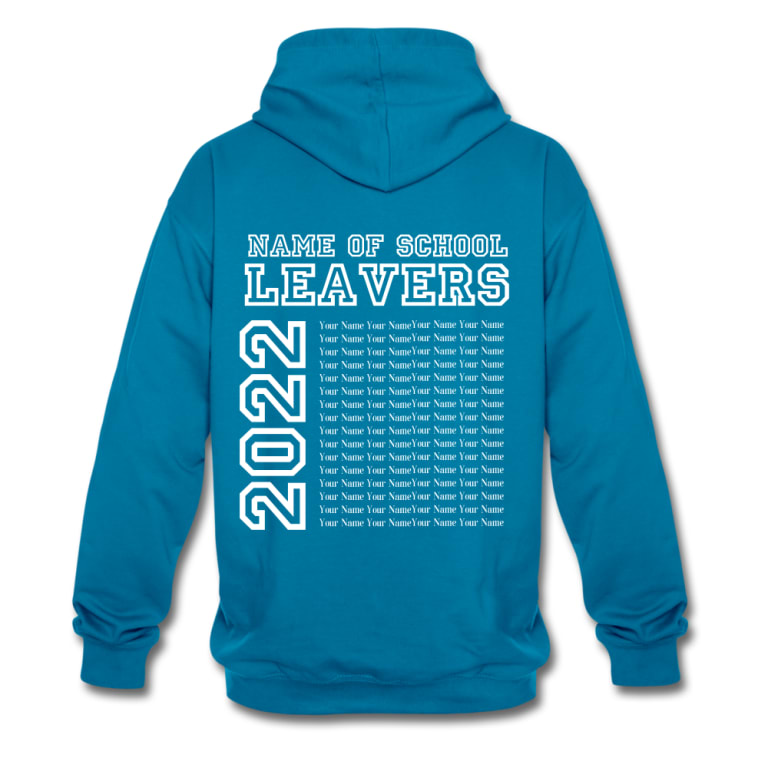 Steps to create personalised leavers hoodies:
Click on the "Create now" button to launch the design tool
Choose a hoodie for your class and select a colour
Upload your logo or choose a design or template from our gallery
Add text if you like or change content of our templates
Done! A suitable print method will be automatically selected
Create now
What better way to celebrate this major step towards adulthood than with a custom printed leavers hoodie? Calling all school leavers: Get your unique personalised leavers hoodies from TeamShirts! We know that finishing primary school, completing your GCSEs or A Levels and moving on to university or starting work are big milestones in every student's life. We have a superb range of leavers hoodies to choose from including classic cut hoodies, personalised sweatshirts, custom printed jumpers and zipped hoodies, unisex hoodies, and other clothing for schools, colleges and universities.
With our leavers designer you can create your perfect leavers hoodie in a few simple steps. Choose your product and upload your class or school motto, graduation logo or image. There are no limits to your leavers design ideas - place your photo on the front, across the chest, the back or the sleeves of your hoodie, add text and customise each leavers hoodie individually by choosing different fonts and colours. The classic leavers hoodie has a graduation print on the front and the names of each leaver on the back, but at TeamShirts you can also create individual custom printed sweatshirts or hoodies for each school leaver with their favourite colours, sports team logos, and texts – it's your choice!
There's no better way to kickstart your graduation or leavers party than by creating custom hoodies for you and your classmates. From professional photos with your school or university peers, junior football or rugby team logos to graduation slogans you can print (almost) anything on our hoodies, sweatshirts or jackets - make your leavers hoodies the perfect memento of your school or university time with your own unique design!
Check out our gallery and find a superb range of designs, slogans and logos for your leavers hoodies - you might even find that your dream design already exists! All designs are created by our skilled in-house artists, should you get stuck when creating your own design, we also offer a free graphics service when purchasing 5 or more items in case you can't exactly find what you want. Just get in touch with our dedicated design experts, let them know your custom leavers logo ideas and they will create a design template that is as unique as you.
Not sure where to start or want to get some advice? Don't worry! We're there for you every step of the way! Contact our friendly customer service team by phone +44 20 39661820 or via contact form and discuss your personalised leavers hoodies today!
The Perfect Leavers Hoodies for You
Stand out from the crowd at your school graduation party with a personalised zipped hoodie by American Apparel, or go green and outfit your leavers' class with custom printed organic leavers hoodies. For the classic look, choose our premium hoodie. All sweatshirts, hoodies, zipped hoodies and jackets are made from high quality cotton with a soft inner lining and come in a great variety of colours and sizes. As well as adult sized garments for secondary school and sixth form leavers we also provide personalised junior leavers hoodies in a fantastic range of styles and colours for your primary school child's unique leavers look. If you've already left school and are looking for a snug university style hoodie, or if you want some customised team or holiday clothing for that after graduation trip with your mates, we've got you covered! At TeamShirts you can get not only leavers hoodies but also hoodies for every occasion. We have leavers hoodies that suit all tastes, needs and budgets. Take a look at our huge collection and get your one-of-a-kind leavers hoodies, sweatshirts or jackets today! There's no better way to pay tribute to your school memories than with personalised leavers hoodies from TeamShirts.

Amazing hoodie amazing company
I ordered this personalised hoodie for a family member and honestly it's one of the best things I have ever brought I absolute love it and I can't wait to give it to them for Christmas. The quality is amazing and the design has been done perfectly honestly so so happy with my purchase, the expected delivery wasn't until the 11th December and it came on the 1st December so super fast delivery. This company have done a wonderful job can't fault them will be definitely coming back to re order again
Tiffany White

Very happy with the service and quality
Very happy with the service and quality
Kaz

Great comfort and material
Great comfort and material
Jack Kinnear

Great custom designs and great fits on…
Great custom designs and great fits on all sports wear. 10/10
Aedan Valentine

Brilliant production and arrived a head…
Brilliant production and arrived a head of time schedule
Malcolm Ockwell
Great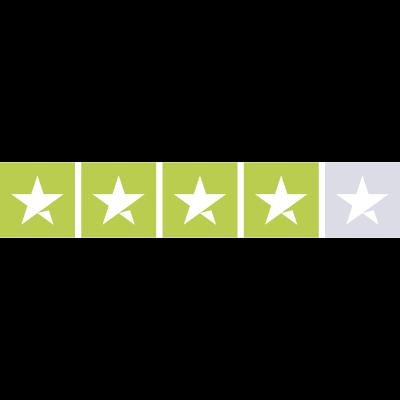 4/5 based on 3,240 reviews