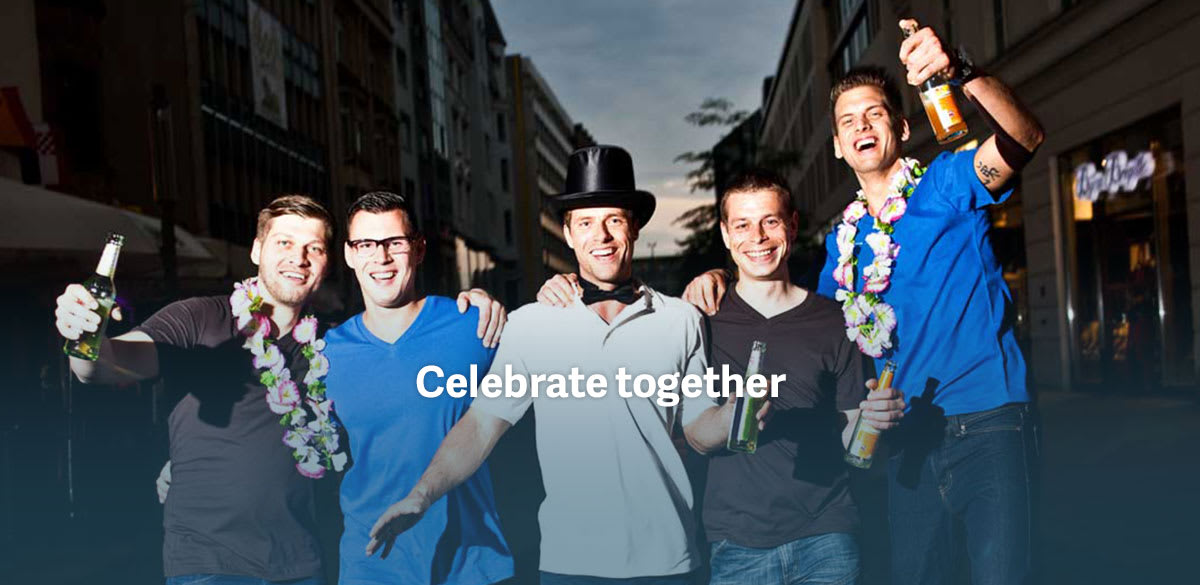 Stag T-shirts
The last big party before the big day
The wedding's approaching, the gifts have been bought, and now all that's missing is a decent stag party. Before the bride and groom tie the knot, it's time for one final massive party where anything goes - and now it's your job to plan an unforgettable celebration for the stag.
No self-respecting stag party would be complete without stag T-shirts! We let you design and print the perfect shirts for you and the lads or girls. The more shirts you need, the better the value you can expect when placing your order. What's more, we'll deliver your stag T-shirts free of charge.
Find your stag t-shirt design
Find the right stag T-shirts
How to create stag T-shirts?
Early planning is the key to any successful stag party. It's important to collect ideas for what to do, come up with games, order outfits or costumes and organise activities. Many people like to paint the town red, go on a pub crawl in matching shirts and set challenges for the stag.
Some use the party as a chance to collect money for the bride and groom's wedding. We can help you when it comes to personalised stag T-shirts, meaning you have one less item to worry about on your checklist. You can design tees for your stag party in just a few quick and easy steps.
5 steps to create custom stag T-shirts:
Click on the "create now" button to get to the design tool
Choose a product for your stag team and select a colour
Upload your logo or choose a design from our gallery
Add your text if you like
Done! A suitable print method will be automatically selected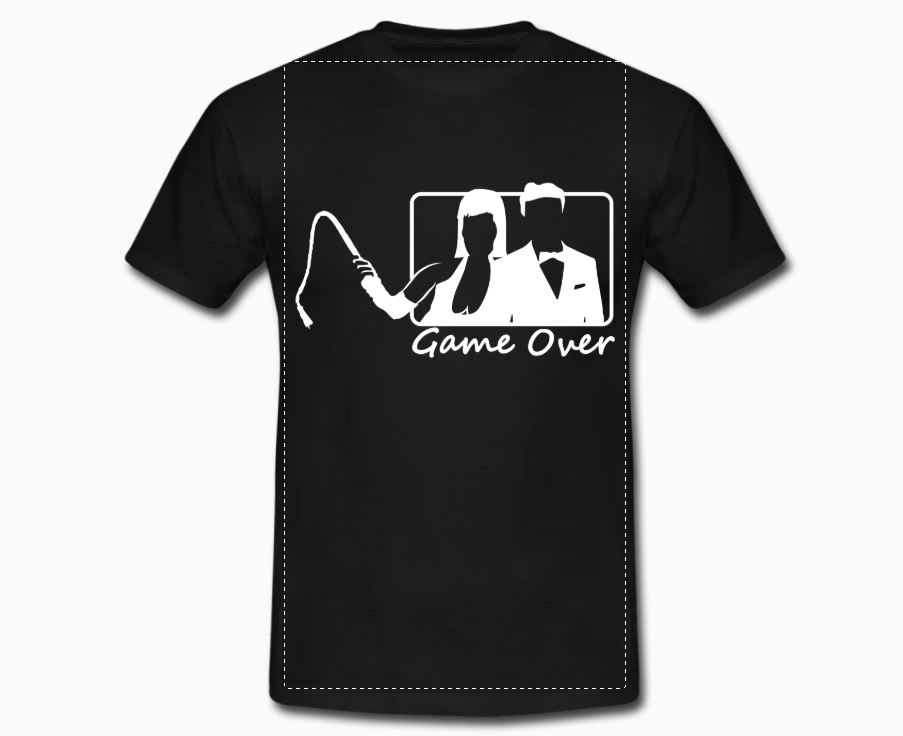 The benefits for your group with TeamShirts
From the idea to the finished stag shirt
With TeamShirts you can choose from a wide range of T-shirts and other products in different sizes and colours, all of which can be fully customised for your stag party. Use our Design Tool to browse typical stag designs and slogans, and gather ideas for your own design. You can select an existing design from the gallery and put it on your chosen shirt, or alternatively upload your own picture. If you want to add a funny slogan or the names of the groom underneath the design, you can. How you personalise your stag t-shirts is entirely up to you.
We take care of the shirts and the printing. Before each shirt is printed individually, the quality of the design is checked again. The settings allow you to select a printing method. If you don't choose one, we will select the process that's best for your stag T-shirts. And, since we only charge for the printed T-shirts and don't add any shipping costs, you will have more money left over for gifts (or beer). You can also benefit from a scaling discount when ordering 6 products or more.
Stag party designs
Our design team has worked hard to come up with stag party designs for you, and we've made them available in our gallery. And, of course, no stag t-shirt would be complete without a fitting slogan, such as "Last night of freedom" or "Game Over". We can offer you a wide variety of ideas regarding marriage and stag parties, all of which can be printed on any of the gear. To make sure your printed shirts look exactly how you imagine, we have a few tips on how to personalise them: Do you want the whole design to appear on your shirts? Then position the design inside the predefined print area.
Choose colours that stand out from the colour of the t-shirt. To make sure your printed stag t-shirt will last a long time, position designs on areas where there are no seams or zips. Are you already prepared with your own design? Then you can upload it as a vector or pixel graphic file with a minimum resolution of 300 dpi. Are you a team that needs to individually customise each t-shirt or jersey? Use our Design Tool to quickly and easily add different names and numbers to each shirt.
Why TeamShirts?
The right printing method
We offer different printing methods for printing your stag T-shirts. A suitable process is chosen depending on which garments you want to have printed. Your shirts can be printed using flex/flock printing, digital direct printing or screen printing. You choose the right product and a funny slogan and we take care of the printing. We offer an additional team discount of up to 60% on bulk orders. The final print is not only high-quality, but it can also be executed using a virtually unlimited spectrum of colours. In screen printing, the ink is printed directly onto the fabric through a fine screen. Combining the ink with the fabric guarantees a print that will last.
From the shopping basket to your door
You've finished designing your stag party T-shirts. Can't wait to have them printed? Then chuck them in the shopping basket, bag your team discount and complete your order. We'll then check the quality of the designs for you and make sure your slogans don't break any laws. We'll then begin printing the products at our in-house printworks. Quality is our number one priority. Your printed shirts will be delivered within the next 10 days free of charge. If you then realise that the shirts are too big or too small, you can return them within 30 days. If you want to have additional shirts printed with your design, you can retrieve your last print project and simply place another order.