Awesome Discounts
Big discounts even for small teams. We have the best prices on team outfits.
Free delivery
Your standard delivery is absolutely free of charge. Choose express delivery if you need it faster.
All-In-One
Graphics service, satisfaction guarantee, express shipping: We've got your back on any issue.
Custom tote bags for any occasion
Tote bags offer a number of advantages over plastic bags; the biggest being that they are reusable so environmentally friendly. As well as this, they are durable and can be used as a highly effective advertising tool. Team Shirts offers plenty of colours and styles and you can choose to use your own photos or motifs to create personalised tote bags.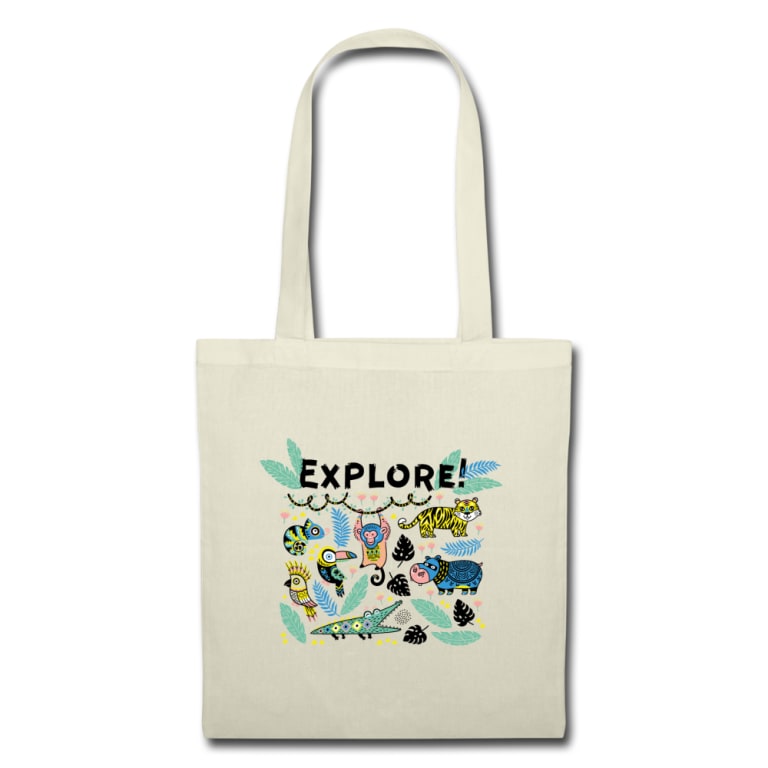 How to Order Custom Tote Bags
Using our service to design your own tote bags couldn't be easier. There are four simple steps that you will need to follow.
First, select the "Design Now" button. This will take you into the design tool.
The next step is to choose your desired product and select the colour that you want to use for your tote bag.
Once you have done this, you will either need to upload your chosen photo or logo, or alternatively, you can choose a design from our gallery.
When you have completed all of these steps, you are ready to use the tote bag printing service.
Design now
Advantages of Team Shirts
Here are just a couple of the advantages that you will get when you use Team Shirts for your personalised tote bags:
Personal Consultation & Quality Control - Our team are dedicated to bringing you the best personalised printing experience possible. We can guarantee that you will be satisfied with any personalised prints that you order from us.
Expertise in Textile Printing - Our company has been printing on textiles for many years now, and we have access to all of the best technology and materials to make sure that you get the best product on the market.
Discounts - If you order over 100 pieces, you get up to 60% off your order. For over 50 pieces, you get up to 50% off and for 20 pieces you get up to 20% off, allowing you to make significant savings. Shipping is also free.
30 Day Money Back Guarantee - In the unlikely event that you are not satisfied with your products then you may return them for your money back within 30 days of your purchase.
Various Payment Methods - We offer a number of different payment methods to our customers. Take a look at our FAQ section for more information
Modern Printing Methods: Team Shirts offers a range of different methods for tote bag printing service. We offer Digital Direct Printing, Flex Printing, Screen Printing, Digital Transfer, Embroidery and Poly Pro for Polyester Materials.. Each of these different methods for our personalised tote bags have different benefits. Digital Direct Transfer is one of the unique methods that we use for printing your custom tote bags. The ink is sprayed directly onto the fabric during the tote bag printing process giving you a long-lasting colourful finish. Flex Printing is the best option for a bright, colourful finish with your custom tote bag, Find more information about the other printing methods here.
Any Questions? We're glad to help you
Our tote bag printing service is suitable for any occasion from Christmas to weddings and everything in between. If you haven't used our service to design your own tote bags yet, then there is no better time than right now. Dial +44 20 39661820 for additional help or use our contact form.