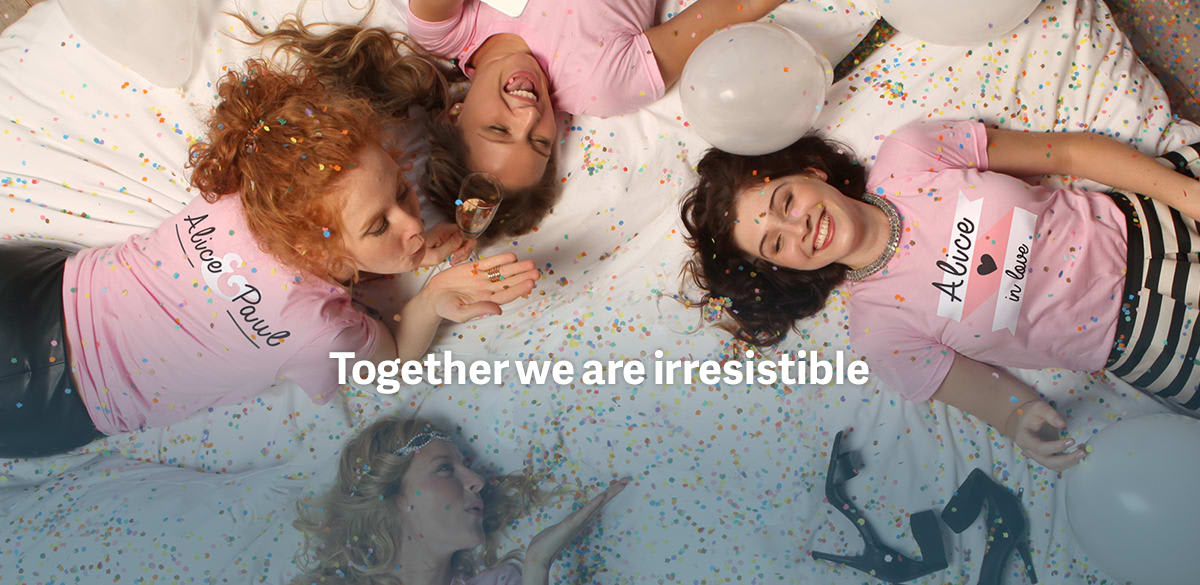 Hen Party T-shirts
Find the right hen party design
Hen party T-shirts for the perfect girls' night out
Before your BFF gets married, are you planning a wild hen party to celebrate her freedom one last time? No self-respecting hen party would be complete without hen T-shirts! Easily create shirts with cool designs or the bride's name for you and your girls.
TeamShirts offers a large selection of T-shirts and other garments in various sizes and colours, which you and the girls can personalise for the hen party. Our shop has it all, from tank tops, polo shirts and basic V-neck and crew-neck T-shirts, to longsleeves and organic T-shirts. You are bound to find the perfect tops for your hen party. You can also stock up on printed tote bags, caps and even beer mugs for drinking games. Let your imagination run wild!
How to create hen party T-shirts?
5 steps to create custom hen party shirts:
Click on the "create now" button to get to the design tool

Choose a product for your team of hens and select a colour

Upload your logo or choose a design from our gallery

Add text if you like (e.g. motto, names or numbers)

Done! A suitable print method will be automatically selected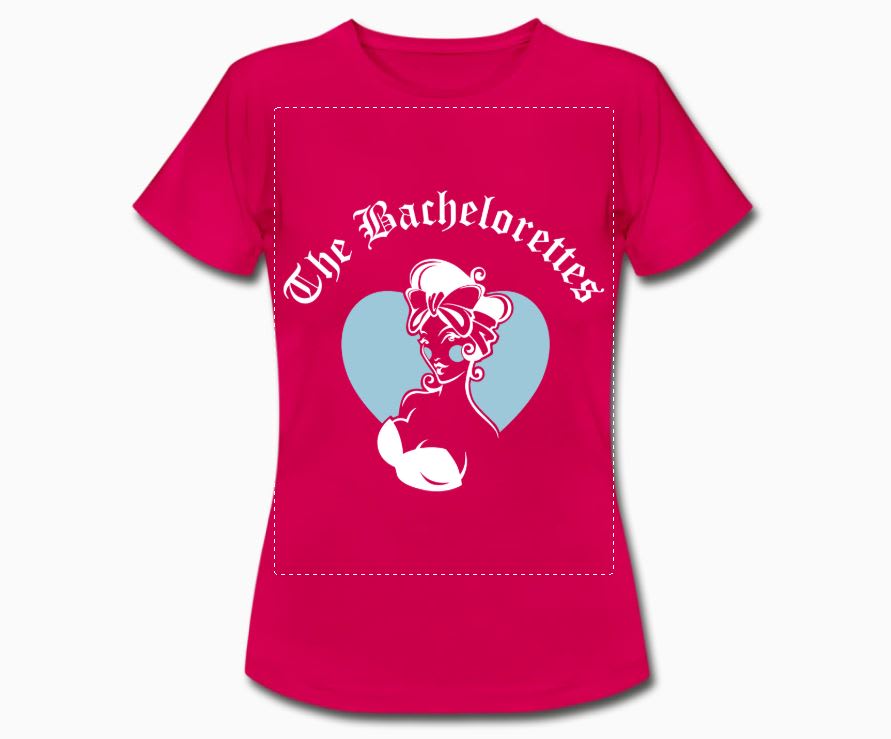 One last party before the big day with a perfect hen T-shirt
Do you really want to let your hair down and throw an unforgettable hen party before she ties the knot? There are plenty of ways to give the hen one last action-packed evening. No matter whether you go on a pub crawl with tiaras or celebrate on a boat abroad, your hen party needs to be one thing: fun. It's not just the groom who deserves a proper send-off. The bride should also be treated to a hen party she'll never forget. To make sure you still have a souvenir of the hen party after the wedding, personalised hen party T-shirts, tank tops, polo shirts or sweaters are an absolute must. As the bride's bestie and maid of honour, it's up to you to get creative. Since we know that's easier said than done, our design service is here to help you. You'll find loads of different designs in our gallery, which are a great source of inspiration. You can, of course, upload your own design. Our Design Tool lets you personalise funny hen T-shirts and many other products in a few quick and easy steps. What's more, the more shirts you order, the bigger the discount we offer! TeamShirts will even ship your hen party T-shirts free of charge.
Design your own hen party shirts
Add slogans and designs to your hen party T-shirts
Our gallery contains numerous hen party-themed designs and slogans, which you are welcome to use for your T-shirts. You might also want to use them for inspiration and collect ideas for your own hen party design. Already know exactly how you want your hen party T-shirts to look? Then upload your own design, image or logo and position it on the shirt. In addition to the design, you can then add a text, such as a funny slogan or the bride's name. The front, back and sleeves can be printed on. With hoodies, we can also print on the hood for you.
How are your hen party T-shirts made?
We'll take care of providing the shirts and printing them. Before creating your shirts, we check the quality of the design once more. Each shirt is printed individually and is therefore unique. We offer different printing methods to allow us to process all designs and colours. Besides digital direct printing, it is also possible to use flex, flock or screen printing methods. We select the most suitable method depending on your chosen product, colour and design.
Why TeamShirts?
To make sure your shirts will meet your expectations after ordering, we are happy to send you samples to try on. This will give you an initial idea of how the shirts will look and fit. Should you be unhappy with the printed garments, you are welcome to return the tops within 30 days. The more girls there are in your group, the bigger the discount on your order. We offer group discount on just 5 shirts or more. Since you can also save your new design with us, it's very easy to order additional shirts without having to recreate the design. In addition, we offer free shipping on hen party T-shirts, leaving you with more money to spend on gifts!