Awesome Discounts
Big discounts even for small teams. We have the best prices on team outfits.
Free delivery
Your standard delivery is absolutely free of charge. Choose express delivery if you need it faster.
All-In-One
Graphics service, satisfaction guarantee, express shipping: We've got your back on any issue.
A Classic For All Ocassions
We offer a huge selection of polo shirts for you to personalise. Choose your polo shirt and start designing, whether it's for business, a conference, casual wear or for a sporting event, we've got the right polo shirt for the occasion. With our super-user-friendly-design tool, it has never been easier!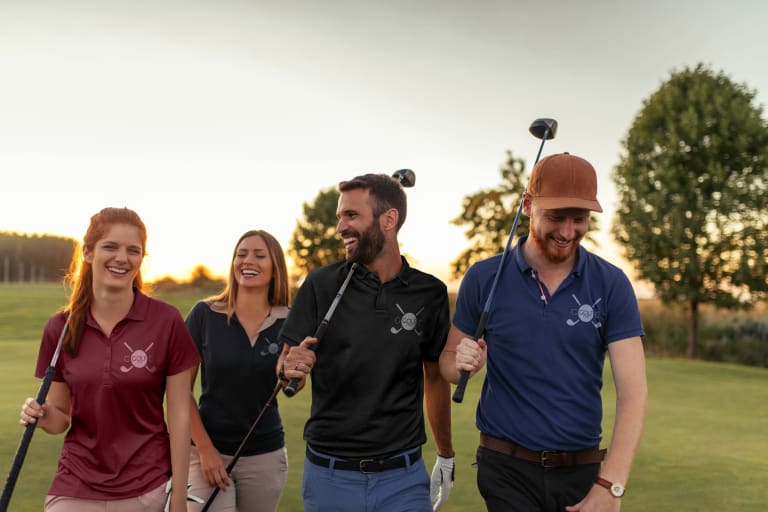 Why Choose Teamshirts?
✔ Personalised polos with names, numbers and your logo
✔ FREE graphics service on orders of 5 items or more
✔ Volume discounts of up to 60%
✔ Super-easy-to-use-Designer. Custom teamwear in just a few steps
✔ Fantastic brands & a variety of printing techniques available
✔ Superb customer service
Free Standard Delivery
Order now
Arrival date 19 Dec 2023
Express Delivery
Order now
Arrival date 8 Dec 2023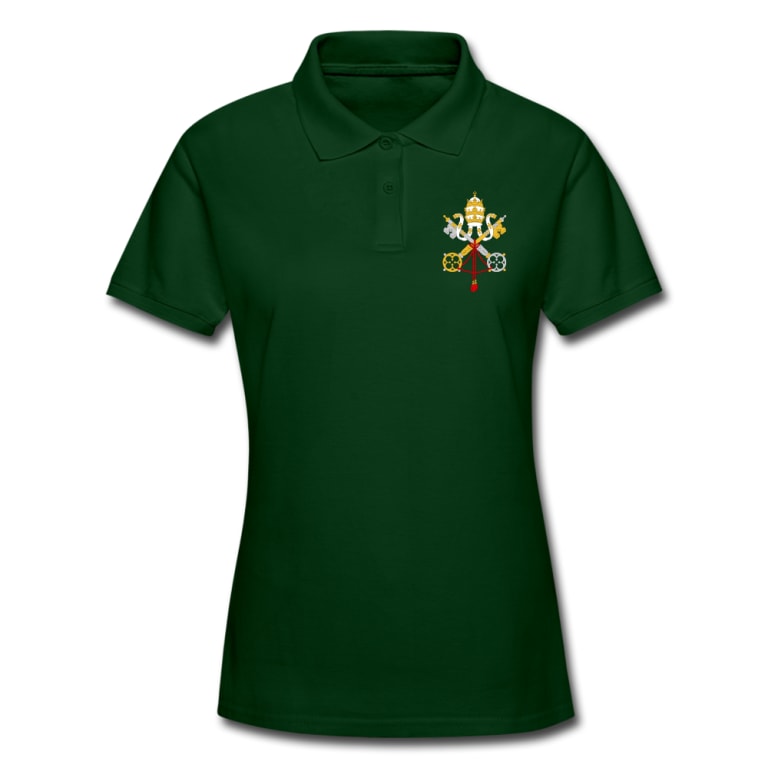 Create Professional-Looking Polos In Minutes!
5 Steps to Create Personalised Polos:
Click on the "Choose your polo now" button to select your polo & colour
Then click the "Create now" button to launch the design wizard
Upload your logo or choose a design from our gallery
Add text if you like (e.g. motto, names or numbers)
CREATE NOW
Create Your Business Uniforms With Embroidered Polos
All Of Our Free Graphics And Designs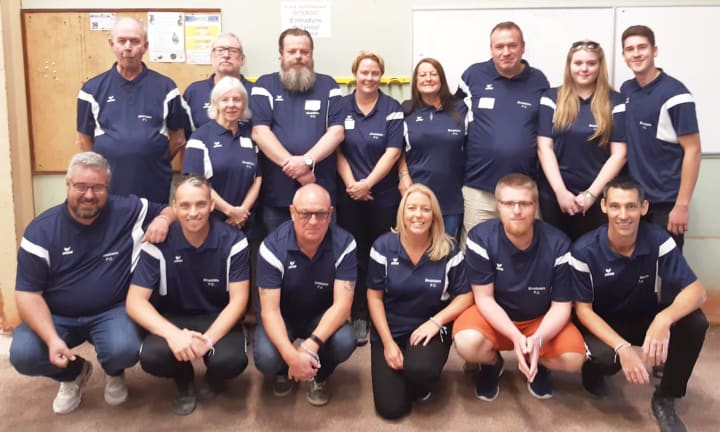 We recommend TeamShirts both for price, quality, printing and speed of delivery (right first time) We ordered from TeamShirts 37 shirts to be worn by 17 members of the Broadstairs Club and 20 members of the French Petanque team Le Cochonnet Wattignisien, which were delivered within 10 days.
Broadstairs Petanque Club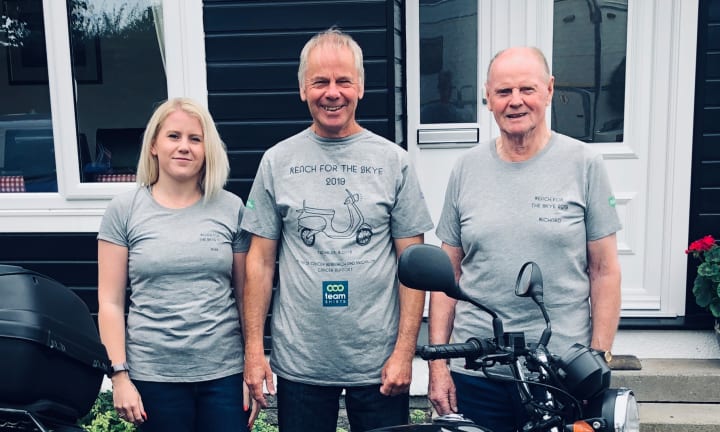 The service we have had has been brilliant and we love the t-shirts. The design process on the website was easy to use and flexible.
Reach for the Skye - Ride to Isle of Skye for Charity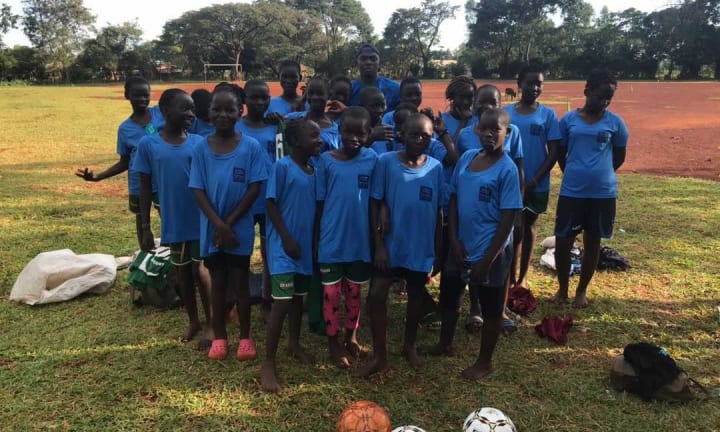 Thanks for the cooperation.
thedreamsalivefoundation
A heroic "thank you"! The budget for our volunteers´ project is low anyway - thanks to TeamShirts, we were able to print our T-shirts at very reasonable prices, in really high quality. We´re looking forward to coming back next year!
Volunteers´ Centre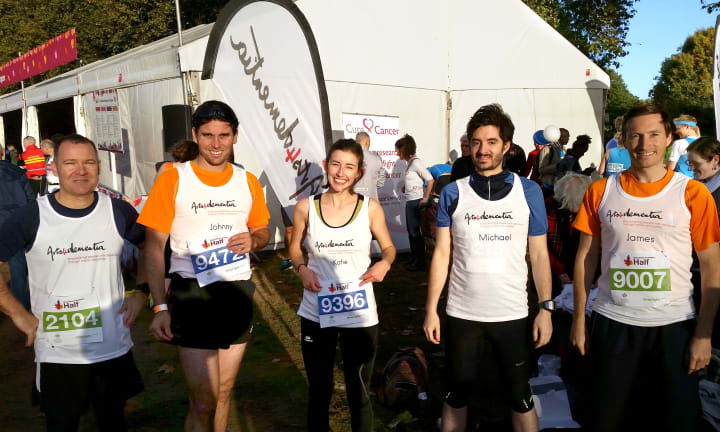 We had a great experience with TeamShirts, getting our charity runners kitted out for their half marathon. Sophia was very helpful on the phone, and quick to get the order sorted and delivered in plenty of time. Ans the shirts look great!
Arts4dementia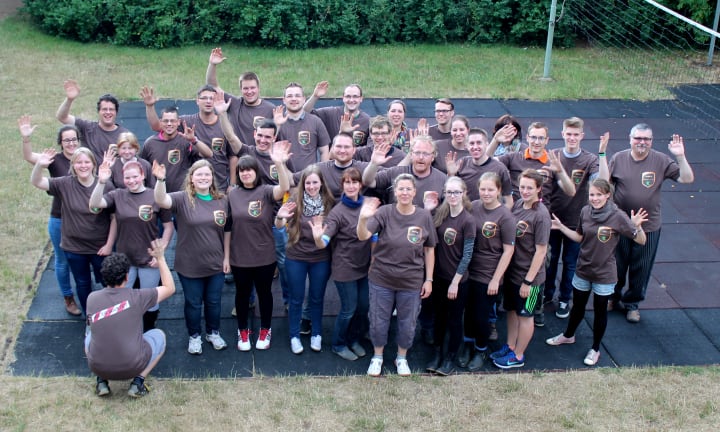 The t-shirts ordered for our employees do look great. Our 300 participants were all very pleased with the final result.
Association for child and youth work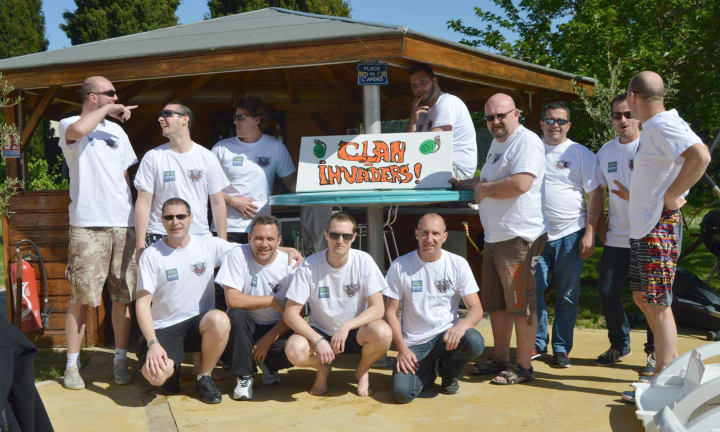 Thank you TeamShirts for your partnership with Clan-invaders and for the accomplished work. We send you a group picture of our last meeting which took place from the 5th to the 8th of May.
Clan-Invaders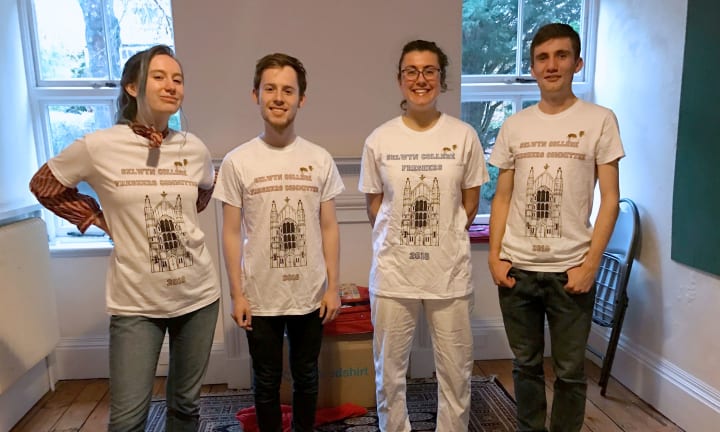 We had ordered 100 t-shirts with blue text on the front for our college freshers and about 28 t-shirts with burgundy, and I must tell you how overwhelmingly positive the response has been. In terms of service, I can't express how pleased I have been with this company. The t-shirts arrived extremely quickly without any hassle and the process of ordering was very easy and accessible for myself.
Selwyn College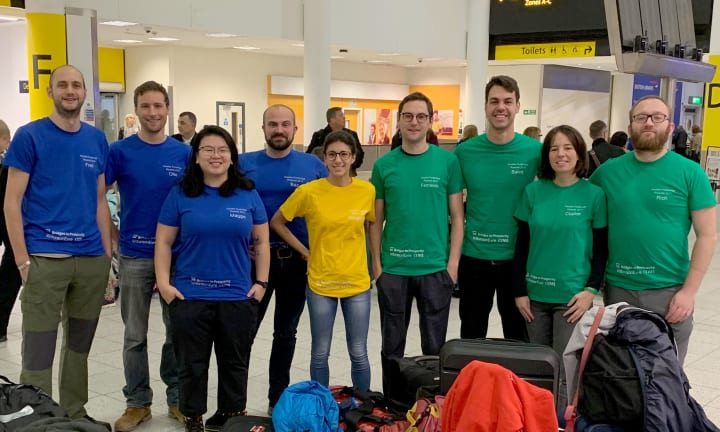 Thank you TeamShirts for your amazing t-shirts. The quality of the t-shirt and print was perfect, the service of your team is outstanding, truly amazing customer service. Would definitely recommend! Thanks again
WilkinsonEyre
Yes, just choose your polo and click on "Get a quick quote". If you need help simply use our contact form, tell us which polo you want to personalise with your logo, and we'll get back to you within 24 hours – Monday to Friday – and we'll provide you with a quote. It's that simple!
You can get discounts of up to 60% when you order 6 items or more. With our easy price calculator you can see how much your order would cost at a glance!
We have the easiest-to-use Design Tool around! You can upload your design or just create it with our thousands of free graphics and templates. Then add your text with our choice of super stylish fonts, and you are done. And if you need any help, we offer Free Graphic Service with 5 items or more! Our team of experts will help you vectorise, digitalise or anything else you may need.
Both are great, it just depends what you are going for! If you need business uniforms, embroidery looks smart and elegant. And it's super durable! And we also offer a range of printing methods, we have over 10 years experience on printing, so just choose your product and we will select the best printing technique for your fabric and design.

Amazing hoodie amazing company
I ordered this personalised hoodie for a family member and honestly it's one of the best things I have ever brought I absolute love it and I can't wait to give it to them for Christmas. The quality is amazing and the design has been done perfectly honestly so so happy with my purchase, the expected delivery wasn't until the 11th December and it came on the 1st December so super fast delivery. This company have done a wonderful job can't fault them will be definitely coming back to re order again
Tiffany White

Very happy with the service and quality
Very happy with the service and quality
Kaz

Great comfort and material
Great comfort and material
Jack Kinnear

Great custom designs and great fits on…
Great custom designs and great fits on all sports wear. 10/10
Aedan Valentine

Brilliant production and arrived a head…
Brilliant production and arrived a head of time schedule
Malcolm Ockwell
Great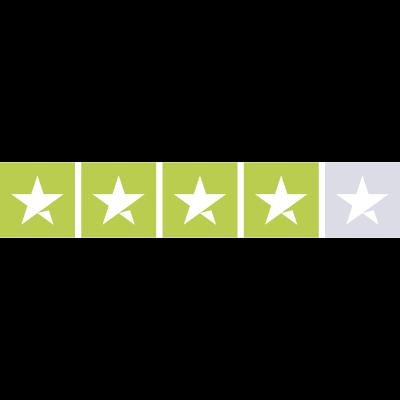 4/5 based on 3,240 reviews