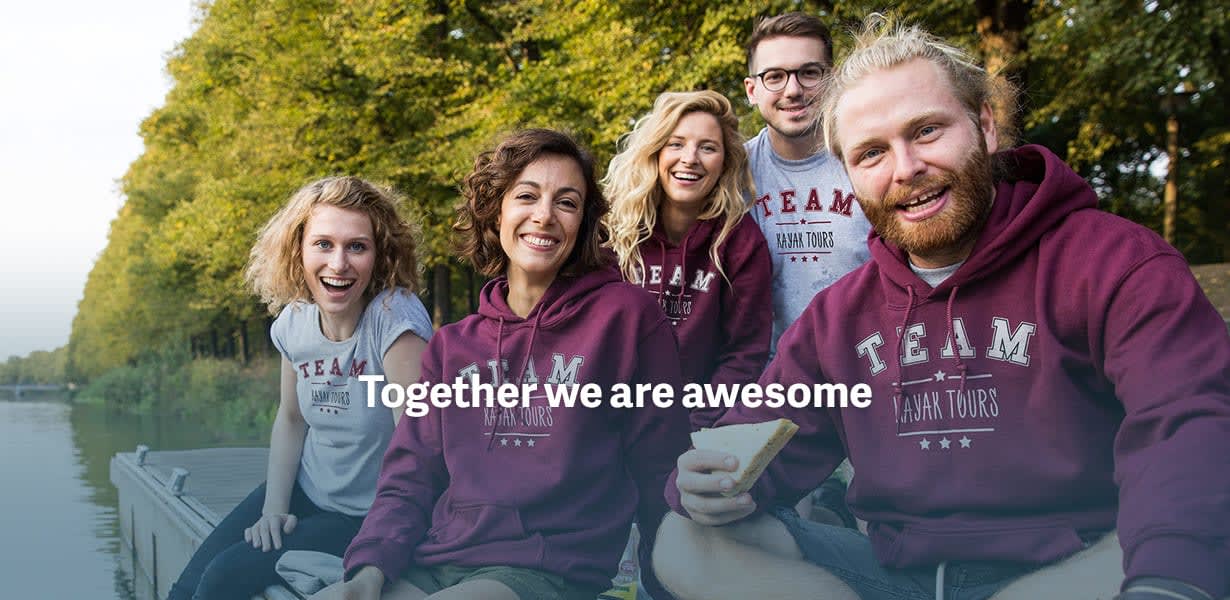 Personalised Hoodies
Our Biggest Sizes, Our Boldest Colours
How can you Create Custom Hoodies?
5 Steps to Create Personalised Hoodies:
Click on the "Choose your hoodie now" button to select your hoodie & colour

Then click the "Create now" button to launch the design wizard

Upload your logo or choose a design from our gallery

Add text if you like (e.g. motto, names or numbers)

Done! A suitable print method will be automatically selected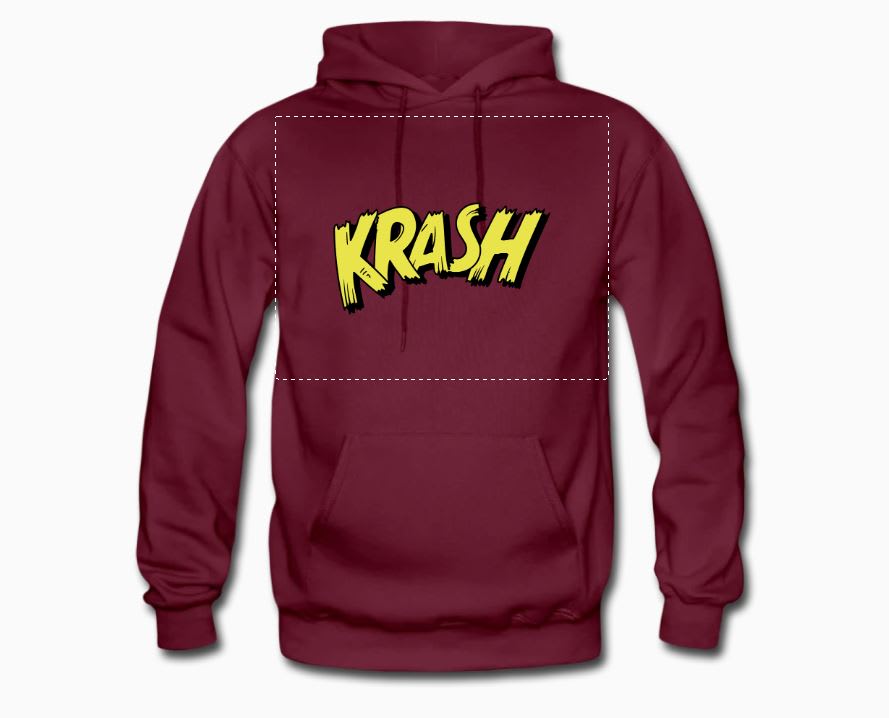 Embroidered Hoodies & Sweatshirts
Your TeamShirts Hoodies at a Glance
Your Custom Hoodies
Big discounts on bulk purchases, which can reach 50% off of the individual item price.
Choose from a wide range of hoodies in a variety of styles.
Perfect for sporting events, outdoor activities or just keeping cosy.
From standard black to peacock blue to vibrant red and from XS to 4XL - we've got a hoodie for everyone.
Most custom hoodies are only printed on the back. Make yours stand out by also personalising the sleeves, front or hood in any combination too.
Help yourself to our massive range of designs and templates - feel free to use them yourself or just for inspiration.
Our Tailored Service
Free Standard Shipping with every order. The way it should be.
We're sure you'll be satisfied with your products, so much so that we'll cover the return costs for 30 days after you receive your products if you're not.
In a rush? Choose our Express delivery option to receive your personalised garments within 3 working days.
Have a question for us or want to double check something? Get in touch with our outstanding customer service team. We're here for you.
With over 14 years in the industry, we've seen our fair share of custom hoodies. Our current products and services are the culmination of that experience - there's never been a better time to use TeamShirts!
Custom Hoodies for Every Occasion
Custom hoodies are always a winning choice – whatever the occasion. Personalised hoodies from TeamShirts come in many different shapes & sizes. At TeamShirts you can get the 'classic' hoodie, with drawstrings which have hidden loops for headphones and a kangaroo pocket in the front with concealed recess for your headphone cable, a personalised hooded jacket (or 'zoodie') with a zipper and two separate pockets for your bank card and travel card, or even an eco-friendly personalised organic hoodie, created for you using sustainable production methods. We've got the perfect custom printed hoodie for everyone. Our custom hoodies have a timeless, stylish look and are incredibly comfortable as they're made from a material that's both rugged and soft to give you both the durability and comfort you deserve. This makes them the ideal workwear to protect you from drizzle and keep you warm whilst doing outdoor jobs and the perfect sportswear for outdoor workouts. TeamShirts' custom printed hoodies are also the perfect team-wear for outdoor business events and conferences, outdoor activities with your friends and family or even something as simple as the next football game at the park with your mates. With our extensive range of hoodies, we're bound to have the right one for you, we've got AWDis colour contrast hoodies (for those who can never decide on a colour), Spreadshirt premium hoodies in many different colours and sizes (up to 3XL), unisex hoodies (for those who like to keep it simple), zoodies, fleeces, even a stylish cropped hoodie. Don't worry, we've thought of the children too! We've got snug hoodies and zip hoodies in many different colours and sizes to keep your kids warm and comfortable.
The Best Personalised Hoodies – and The Best Service!
Why should you choose TeamShirts to create your custom hoodies? Why wouldn't you! We use only the latest and most advanced printing equipment and utilise the best materials available to achieve the highest level of quality. The quality of our products and services are the characteristics that define us, and we are fully committed to keeping the bar high. This includes, of course, speedy production and delivery times - your personalised hoodies will arrive within 10 days or less, and did we mention we offer free standard shipping with every regular hoodie purchase? That's because we believe that your products should be the only thing you pay for. However, if you've left it a bit late and need your personalised hoodies quickly in time for your school leaver party, graduation day or event, we also offer an express delivery service. And for all the bargain hunters out there: TeamShirts offers you great volume discounts. We want you to get unique personalised hoodies at affordable prices without having to order huge numbers of items or compromising our promise of quality. This is why we give you great quantity discounts on all orders of 5 or more custom hoodies or zip hoodies, with big savings of up to 50%. And here's the best bit: It doesn't have to be the same personalised hoodie over and over again – the combinations are endless. Want a few personalised hoodies? Or ten kids' hooded jackets and twenty unisex hoodies? Or maybe one Fruit of the Loom hoodie, one green zoodie by Spreadshirt, a yellow AWDis hoodie and three blue hoodies in 3XL? No problem! All orders of 5 or more personalised garments qualify for our discount scheme. Of course, you don't have to be a textile printing pro when it comes to creating your custom hoodie: We have created a design tool which is easy and fun to use, resulting in fast, inexpensive hoodie design and an equally convenient ordering process. Should you run into any unexpected issues or have any questions regarding our hoodies or services, our friendly customer service team will be more than happy to help. No question or concern is too big or too small for us. What's more, if you're not 100% satisfied with the products you can return your order within 30 days and we'll pay for the return shipping costs. So why not give us a shot and create your personalised TeamShirts hoodie or other garments like custom printed shirts by AWDis, Gildan or Spreadshirt today!
Design Your Own Hoodie
With our easy-to-use hoodie designer tool you only need to complete a few simple steps to personalise your hoodies so that they stand out among the masses. Come and check out the huge range of hoodie designs we have on offer! Do you have a specially designed logo, picture or slogan for your event, club or graduating class? Simply upload the image file and add it to the hoodie you want to customise. You can also add your own text or your team members', class mates' or staff members' names to personalise each hoodie and further customise it with special fonts, colours or text sizes. Our hoodie maker offers a fun and effortless way to personalise hoodies that'll make a lasting impression. Need inspiration? Check out our gallery to see many witty slogans and cool designs - and then get creative! No matter what you need or which stage of the creation process you're at, you can be sure that we'll provide you with outstanding customer support. We can help you to choose the perfect colour and sizes for your hoodie, how to upload designs, change the fonts or find an image in our gallery. The procedure is the same whether it's for a personalised AWDis hoodie, a Gildan zoodie or a custom hooded jacket by Spreadshirt. Unsure which printing technique fits your needs? Need some help customising your designs? Have an amazing design idea but don't know how to realise it? Get in touch with our graphics service (powered by Spreadshirt), simply contact our friendly customer service team (info@teamshirts.net) or fill in the contact form. You can send in almost anything, whether it's a completed design or just an idea and we will help you bring your imagination to life.