Awesome Discounts
Big discounts even for small teams. We have the best prices on team outfits.
Free delivery
Your standard delivery is absolutely free of charge. Choose express delivery if you need it faster.
All-In-One
Graphics service, satisfaction guarantee, express shipping: We've got your back on any issue.
Whether it's football, hockey, basketball, or any other team sport: Success always boils down to team spirit and mutual motivation. Show off your team spirit with personalised team wear. Our service is on hand to make sure you can design and print completely custom sports kits.
Create your Kit in just a few steps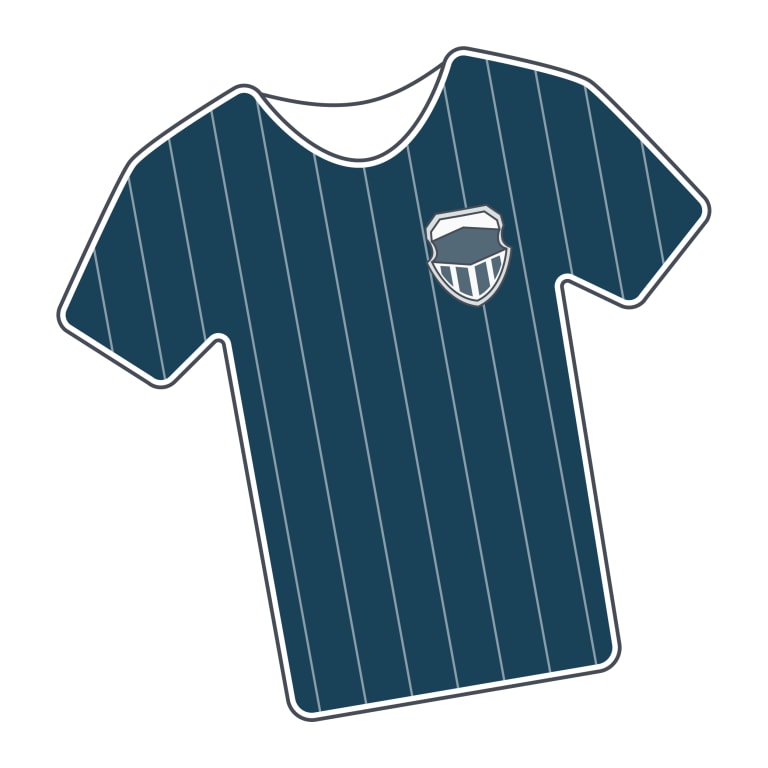 Choose your product
Choose a Shirt for your team, select a colour, your favourite brand and customise your team wear by uploading your club logo and adding your name and number. Use different fonts and move your designs to the right position.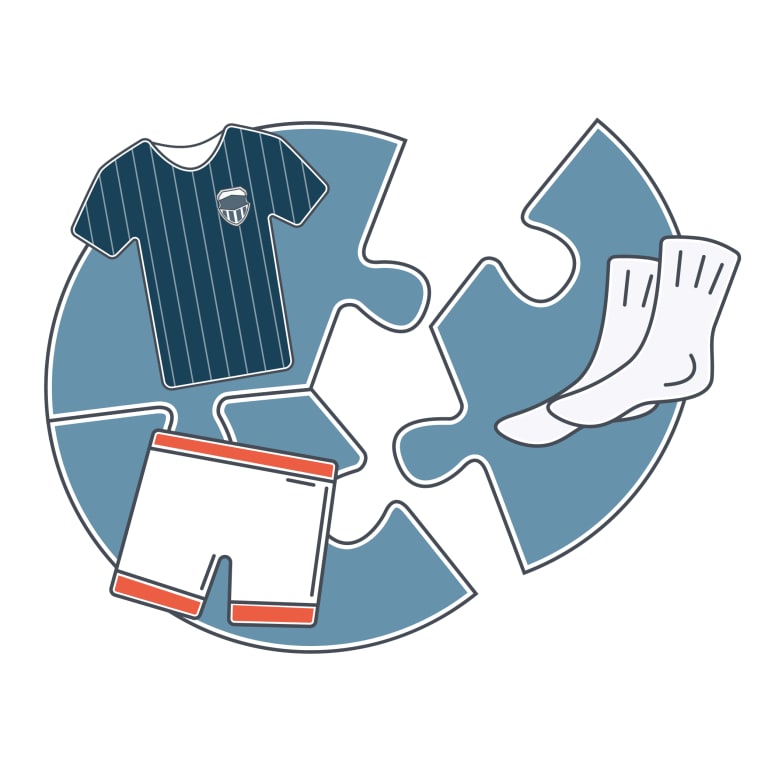 Create your kit
Select your shorts and personalise them! Finalise your kit by adding socks and other team wear to your basket. Use our team features to collect sizes, names & numbers of your teammates or let your team vote on your designs.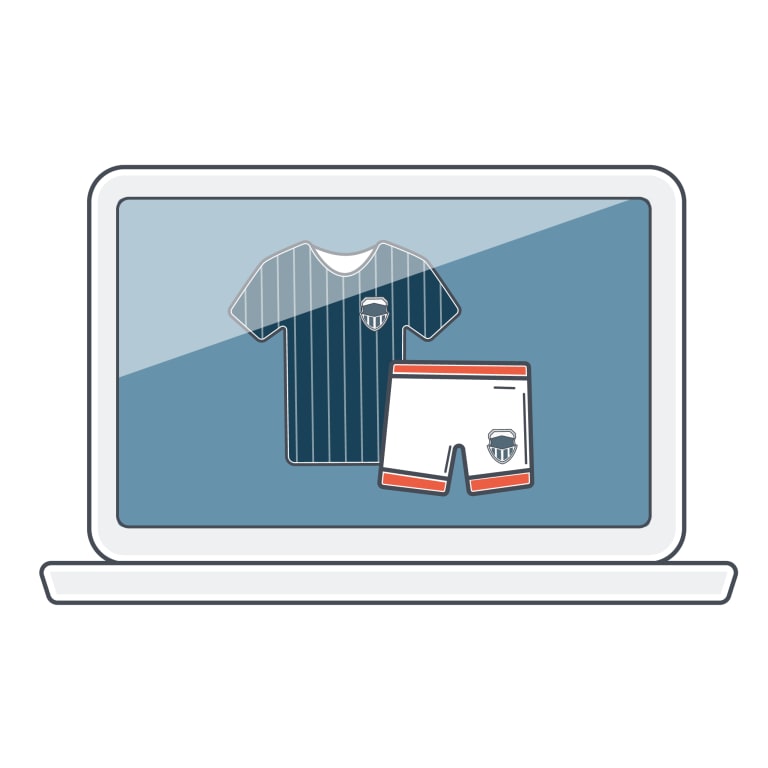 Order your kit
Depending on the selected material and graphic, a suitable printing method is automatically selected. FREE delivery is included. And if you're not satisfied with your goods, just send it back within 30 days.
Free Standard Delivery
Order now
Arrival date 19 Dec 2023
Express Delivery
Order now
Arrival date 8 Dec 2023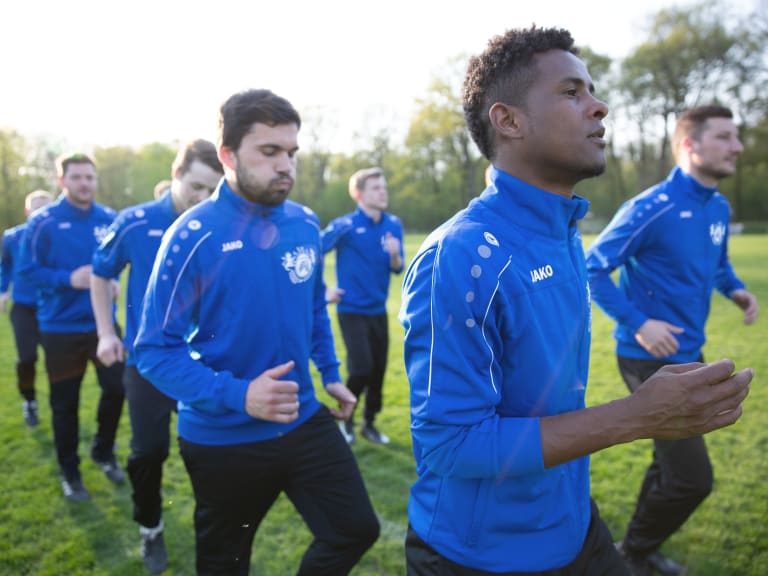 Kit Designer - Your benefits
✔ Personalised kit with names, numbers and your logo
✔ FREE graphics service on orders of 5 or more items
✔ Volume Discounts for small and large teams, up to 60%
✔ Easy-to-use-Designer - Custom teamwear in just a few steps
✔ Different brands & best printing techniques for sports products
✔ Quality customer service
Choose your Kit
We offer shirts in all sorts of fits, fabrics and, from different brands. And of course, we even stock a range of shirts for kids. Once you've found the right shirt, matching shorts are a must. We also offer long sleeved tracksuits and bottoms for those colder training days.
What Clients Are Saying About Us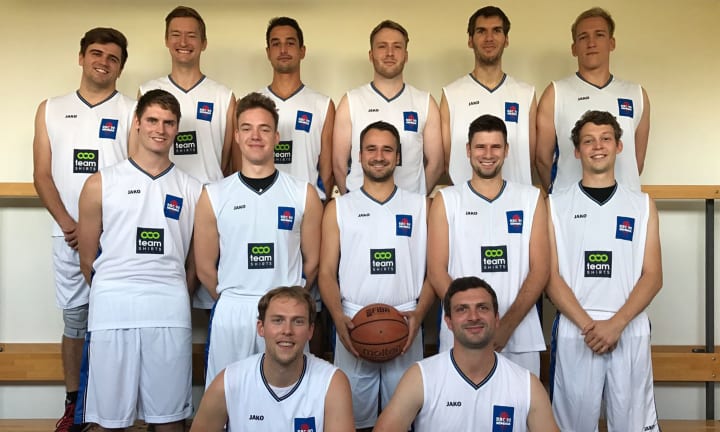 We just love our new shirts! After winning the Berlin title, we feel like sports fashion champions too!
BBC 90 Köpenick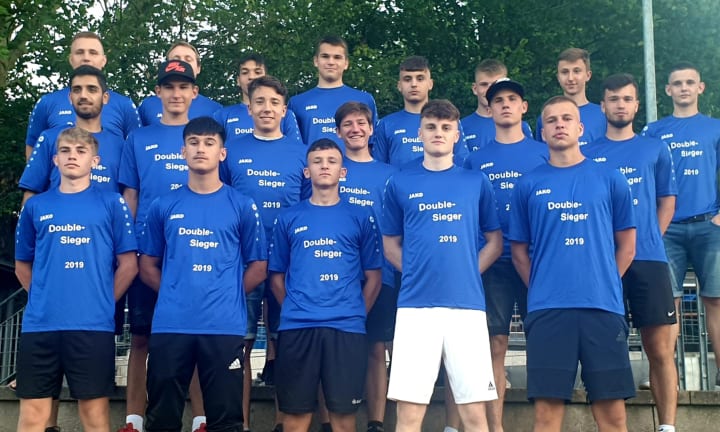 My experiences with TeamShirts have been very positive: super nice custom support, quick delivery and very nice, high-quality shirts for a great price!
Neckarsulmer Sports club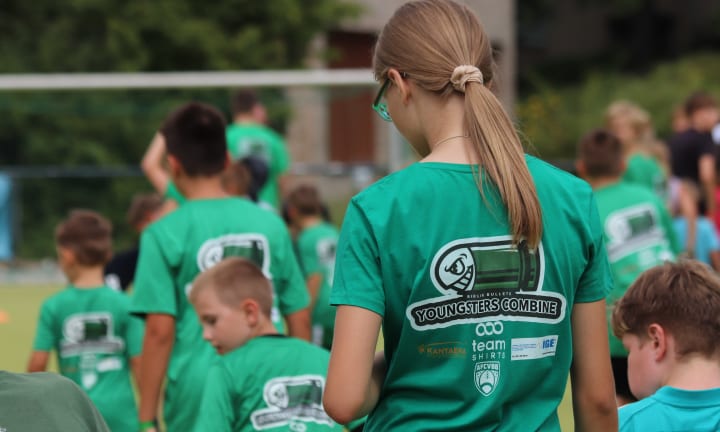 Top service, always friendly and very competent advice! Would use again.
Berlin Bullets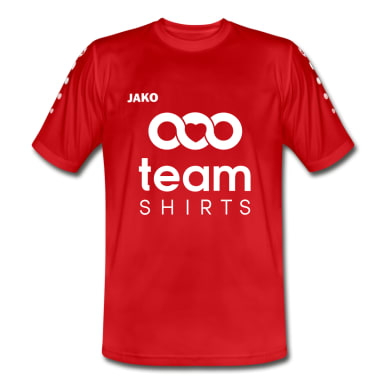 Best price offer - Jako Team Jersey
Football, rugby, hockey, bowls... Suited for all sports
Also available as a kit - Save even more by creating one
Professional team wear: Simple, breathable, functional
Wide range of colours & sizes for adults and kids
Personalised with the latest printing technology
You can use our kit designer to add player numbers to each shirt. It's also possible to add the name of each team member. This means you have uniformly designed sports kits for the whole team – but it's still easy to tell each other apart on the field or on tour.
Nowadays, many sports teams have their own logo or club labels. Thanks to the likes of Photoshop, even amateurs can put together interesting teamwear designs. However, if you'd rather concentrate on your sport than on designing, just use one of our designs on your shirt. Use the kit creator to quickly and easily adjust the colour and size of your chosen design. In fact, we offer a huge selection of design ideas, which you can turn into your very own personalised kit creations in just a few clicks. Whether you're looking for a sporty symbol, amusing images or a cool slogan: With our selection of designs you're guaranteed to turn heads!
Yes, we offer free graphics service for orders with 5 + items. Do you have a graphics file that needs to be adjusted? Our graphics people will help you from then on in with cropping, vectorising and digitalising.
We can print your personalised kits in different ways. Poly Pro printing is a particularly popular solution for sportswear. This printing method is very good for printing logos and detailed designs on shirts, shorts or tracksuits. We also recommend flex printing, because it's very durable and guarantees a high colour intensity. Of course, we do print all orders by hand. This means every printed sports kit is unique. Get an overview of all printing methods here.

Amazing hoodie amazing company
I ordered this personalised hoodie for a family member and honestly it's one of the best things I have ever brought I absolute love it and I can't wait to give it to them for Christmas. The quality is amazing and the design has been done perfectly honestly so so happy with my purchase, the expected delivery wasn't until the 11th December and it came on the 1st December so super fast delivery. This company have done a wonderful job can't fault them will be definitely coming back to re order again
Tiffany White

Very happy with the service and quality
Very happy with the service and quality
Kaz

Great comfort and material
Great comfort and material
Jack Kinnear

Great custom designs and great fits on…
Great custom designs and great fits on all sports wear. 10/10
Aedan Valentine

Brilliant production and arrived a head…
Brilliant production and arrived a head of time schedule
Malcolm Ockwell
Great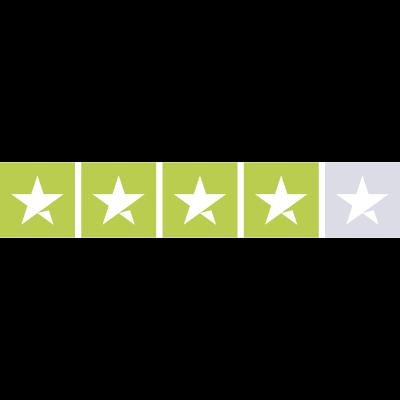 4/5 based on 3,240 reviews