Awesome Discounts
Big discounts even for small teams. We have the best prices on team outfits.
Free delivery
Your standard delivery is absolutely free of charge. Choose express delivery if you need it faster.
All-In-One
Graphics service, satisfaction guarantee, express shipping: We've got your back on any issue.
At TeamShirts you can find everything you need to outfit your little boys and girls, school-age kids and teenagers – be it for playtime, sports, school or their big event. Our assortment of kids and teenager apparel features classic t-shirts made from 100% cotton, long-sleeved shirts, racerback tops, cotton polo shirts, cardigans, breathable sportswear, and hoodies to keep your kids warm in winter.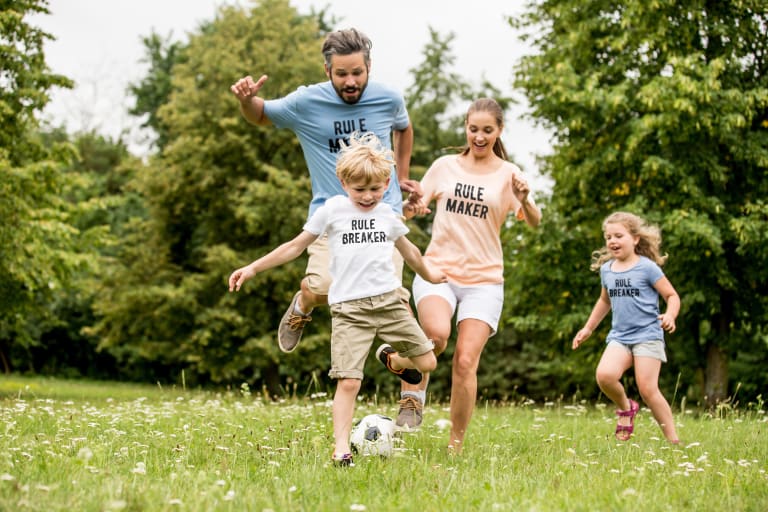 Fun For The Whole Family
Let your girls and boys design unique custom sportswear for their football or rugby team, matching leavers' shirts, a birthday outfit or a personalised kids shirt with a photo print to remember their last camping trip with their peers.
Customise your shirt in your favourite colour and with a design that shows the world how awesome you are as a team – from your club's name or school logo to a witty or funny slogan to a team photo.
Choose one – or more – design template(s) from our gallery and give them your unique touch.
Don't forget that personalised t-shirts, nightwear, polo shirts, cardigans, sleepsuits, or personalised accessories like mugs, phone cases or caps make for brilliant gifts for the entire family, friends, or your kids' sports team.
Free Standard Delivery
Order now
Arrival date 13 Jun 2022
Express Delivery
Order now
Arrival date 6 Jun 2022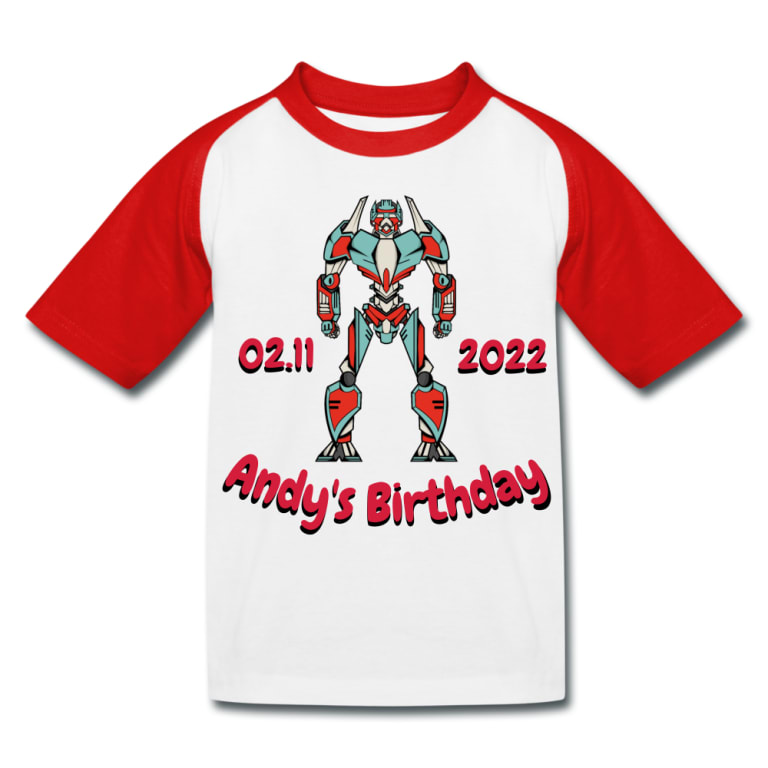 Creating Custom Kid's Clothing Has Never Been Easier
Choose your Clothes: Browse through our product assortment and choose what's best for your little ones.
Upload your design: Upload your photos or designs, or use the free graphics from our gallery. You can adjust your design as needed.
Add text: Complete your design with text of your choice and choose a cool font from our extensive range.
Add Names & Numbers: If you are making clothes for a group, you can easily add all names and numbers in one go.
Done! Let us print & deliver: A suitable print method will be selected depending on your chosen fabric and design. Did we mention FREE delivery?
Create now
Some Inspiration From Teamshirts
And Have A Look At Our Free Kid's Graphics
What Our Customers Think...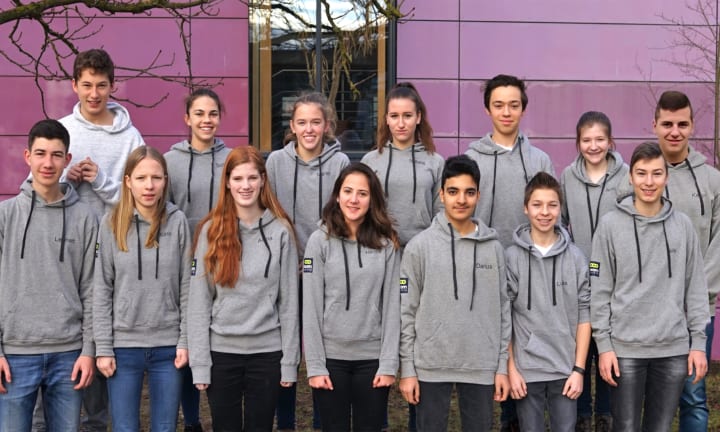 A big thank you to TeamShirts for working together with us! The pullovers and t-shirts are great, the service was extremely helpful and the goods were shipped quickly. We are very satisfied with the awesome quality and prices.
Otto Hahn Secondary School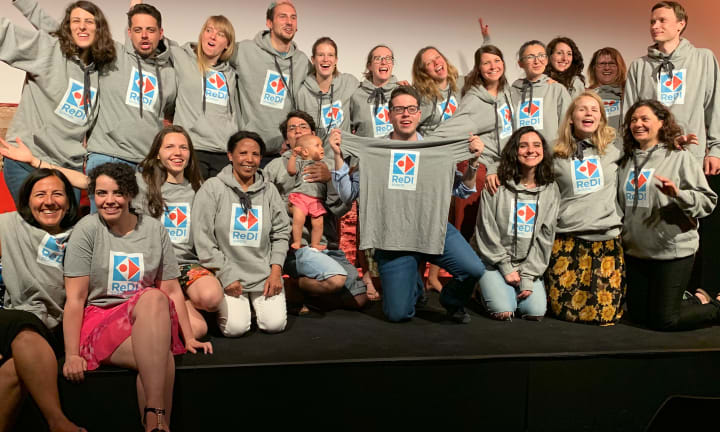 TeamShirts was extremely helpful and guided us in each step of the process: they suggested designs, shared feedback, and sent us samples before placing the order!
ReDI School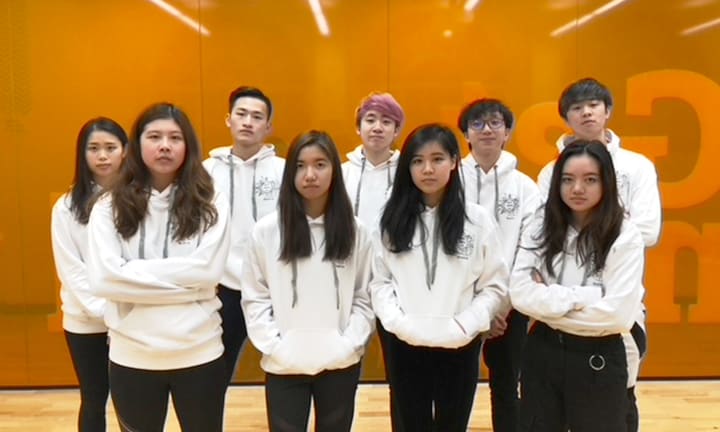 Thank you for the TeamShirts team for all the help, the printing quality is amazing and the price was shocking, we are more than happy with the whole order and would definitely come back and recommend to our friends.
KCL vshow 2020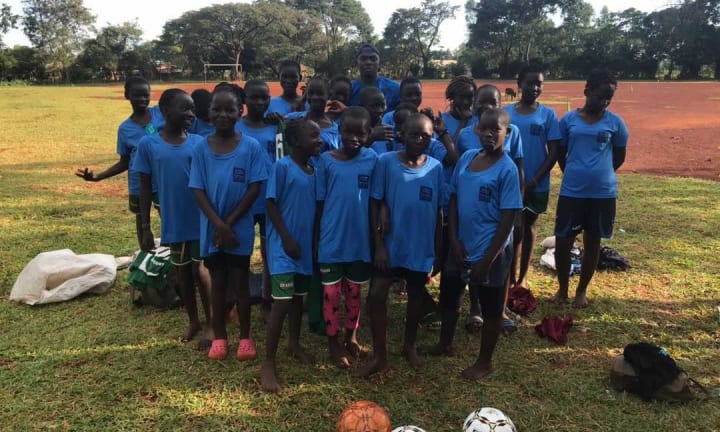 Thanks for the cooperation.
thedreamsalivefoundation
All you need to do is upload your own image, design or photo and place it on the back, the sleeve(s) or the front of your kid's shirt. Let your little ones add their slogan and pick their favourite colour or, for example, their rugby team colours – and their new, unique shirts are ready to be seen by the world! Or use our free designs templates and let your boys and girls personalise them individually by changing the colours, adding text, or combining them with own uploaded images. Feel free to browse our gallery and find tons of funny slogans, cute animal designs, sports designs and many more. Can't find anything you like? Our in-house artists are constantly creating new designs to add to our ever-growing gallery. Or get in touch with our design experts, discuss your kid's design ideas with them and let them help you create your child's one-in-a million personalised kids shirts, nightwear, accessories, or rugby gear. With a personalised kids shirt they will always have great gifts for friends and family. It's easy-peasy!
Whatever awesome, crazy, funny or creative ideas your little ones come up with, we can print them on a t-shirt. From drawings to team photos to club or school logos - your child designs it and we print it! Our easy to use TeamShirts Designer encourages your kids to create their very own personalised kids shirts specific to their personality and interests. Design school pride shirts to make every school event a memorable one; trousers, hoodies and jumpers for play time with their friends, or sportswear to show their team spirit – together. At TeamShirts there are (almost) no limits to your kids' imagination and creativity when it comes to a personalised shirt.
At TeamShirts you can find everything you need to outfit your little boys and girls, school-age kids and teenagers – be it for playtime, sports, school or their big event. Our assortment of kids and teenager apparel features classic t-shirts made from 100% cotton, long-sleeved shirts, racerback tops, cotton polo shirts, cardigans, breathable sportswear, and hoodies to keep your kids warm in winter. All clothing items are available in a fantastic range of styles, colours and sizes – at affordable prices. At TeamShirts your child can even personalise a shirt from leading brands such as Erima, American Apparel, BabyBugz or AWDis Cool. How about a backpack in your kid's favourite colour, a cuddly toy wearing a personalised kids tshirt, a cool cap or hat, or personalised lanyards for independent kids? For the smallest ones we offer gorgeous sleepsuits and nightwear, bibs, hats as well as long and short sleeve shirts. Think green! Our range of kids' shirts is complemented by a growing assortment of organic clothing including tshirt brands such as Continental Clothing. Did we mention that a personalised baby or toddler shirt makes for great birthday, Christmas or family reunion gifts? Simply customise the shirts with funny slogans, a photo from your last family holiday or a design from our library and surprise your loved-ones with unique, thoughtful tshirt gifts. Take a look at our huge selection of top quality garments and accessories and choose a style that your kids will love – and matching shirts for all their friends.
Whether you and your kids are planning a big event, the next birthday party, a family reunion, a camping trip, or are just looking for some casual every day wear – we'll find a shirt-solution for your needs at TeamShirts. And we support you at every stage of the shirt ordering process. You need design inspirations? You are not sure which sizes fit your children? You can't find the shirt your kid is looking for? Our dedicated customer service team is just one call, email or click away. Use our application form and let us know your tops, accessories, nightwear, or teamwear ideas and we will get back to you within 24 hours with a free, non-binding price estimates. Alternatively, you can also drop us an email (info@teamshirts.co.uk), give us a call (020 39661820), or use our live-chat function (the small button in the top right corner of the homepage). If you are not sure how to create your custom printed t-shirt, polo, cardigans or long-sleeved shirts, our skilled and friendly design experts are available to guide you through the design process and help you in any way they can. They will advise you on printing techniques, fonts, and colours, show you how to place designs on the sleeve, and tell you if your designs meet the resolution and quality requirements. To get the sizing right you can also request free samples of the t-shirts, long-sleeved shirts, cardigans, trousers, jumpers, and hoodies of your choice in all available colours and sizes. That way, you can make sure that your personalised kids t-shirts will turn out just the way they planned.

All round perfection
Helpful, efficient and excellent quality. Everything a customer might want.
Peter Gaskell

Excellent service.
Excellent service.
Stephen

Great quality personalised T-shirt
Great quality personalised T-shirt. Website easy to use & straightforward. Delivery much quicker than anticipated. Will definitely order again & recommend to everyone
Chrissy

Good quality,size what it says .
Good quality,size what it says . Print good ,good price
Anthony Docherty

The shirt was good quality
The shirt was good quality
Frances Hendry