100% Satisfaction Guaranteed
Check out our workwear assortment
Personalised workwear is a great and inexpensive way to help any business with its brand identity and most importantly: to be noticed. TeamShirts has a longstanding commitment to provide you and your team with an expert, unrivalled service to make your personalised workwear order as quick and easy as possible. We offer free delivery with every regular order – regardless of the order quantity.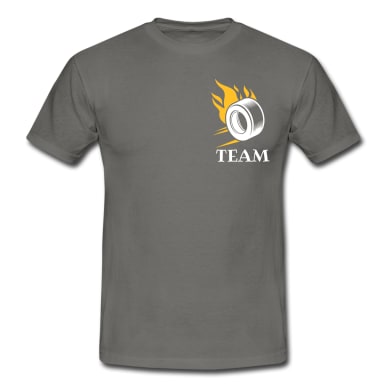 Create custom workwear in a few minutes
Choose your product: premium tees, functional T-shirts, etc. Our selection leaves nothing to be desired.
Start configurator: Get started with the creation of your workwear.
Choose design or upload your own graphics: Use our free designs or use your own company logo.
Add text: Personalise your workwear with an individual text.
Order & have it delivered: Free delivery is included.
Printed workwear – Always the Perfect Corporate Look
Corporate clothing is a major stepping stone for your company to build a professional image that gives customers confidence in the quality of your products and services. Whether you're a retail worker, a mechanic, a care worker or a customer service assistant, with the right uniforms, customers and clients are more likely to keep you and your team as professional and reliable in mind. Custom printed business wear is also a powerful and affordable marketing tool: have your company's logo and contact details printed on your teams' business t-shirts, polos or hoodies and your employees will be able to advertise your business while they work. It's an easy win for your company.
By making your brand name and logo visible personalised workwear is also a great way to promote your business at networking events like a run with sportswear or gymwear and conferences and will help you stand out in a sea of suits. Besides helping market your brand to potential clients and customers, personalised workwear gives you the added benefit of creating a sense of unity and team spirit among your employees. It doesn't have to be the plain, boring corporate polo shirt or t-shirt! Custom printed workwear should fuel the relationship of your business, customers and clients – a small investment could result in a great business return. Keep your public image spic and span with personalised workwear from TeamShirts!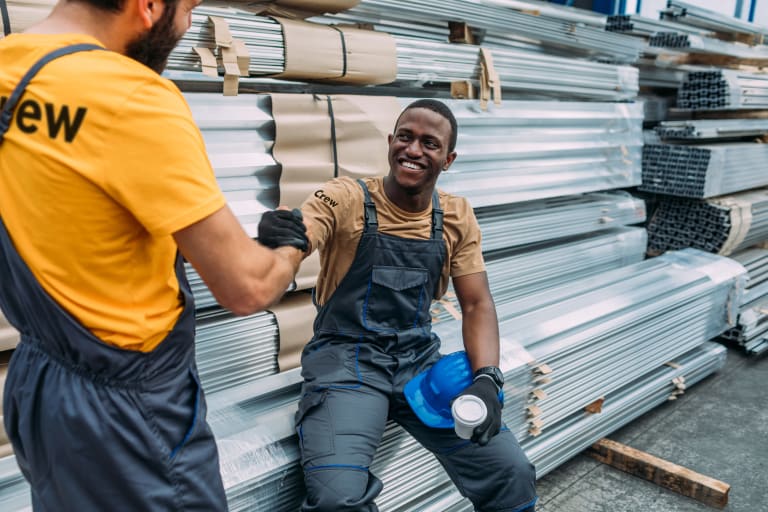 Bespoke Service for your workwear orders
Unsure which shirt will best help to convey your company identity? Need to make sure to get the right sized garments for your employees so that they look smart while also feeling comfortable? Want to know which printing material is hard-wearing enough for your team's needs? Don't fret; we'll support you at every stage of the process.
Talk to us about your business clothing requirements, your designs and ideas. Our customer service is eager to help you find the correct sizes, fit, colours and designs for your personalised workwear. You're also welcome to request a fitting model of our textiles to test the different sizes. Just get in touch with our graphics experts and customer service team (info@teamshirts.net) call us on 020 39661820 (Mo–Fr 8am to 5pm). We are more than happy to help you with our printing expertise and creativity.
Yes, just go to any product and click on "Get a quick quote". Do you need help? Simply use our contact form, describe which shirt you want to personalise with your logo, and we'll get back to you within 24 hours – Monday through Friday – to provide you with a free and non-binding quote. It's that simple!
We do offer not only a super easy and fast online ordering for personalised workwear but also at great and above all fixed prices with our quantity discounts of up to 60%. Check our discount table!