Awesome Discounts
Big discounts even for small teams. We have the best prices on team outfits.
Free delivery
Your standard delivery is absolutely free of charge. Choose express delivery if you need it faster.
All-In-One
Graphics service, satisfaction guarantee, express shipping: We've got your back on any issue.
T-Shirts For Charities And Individuals
It doesn't matter f you want to create a thousand T-shirts for your charity or just one for your next charity run, with Teamshirt it has never been easier. Use our design tool to create an cool design naming your cause, and personalise it however you want. It's as easy as drag and drop!
With our charity T-shirt printing, you can be sure that everything will go smoothly. You can get massive discounts of up to 60%, starting from 6 T-shirts, of any kind. You can also rest assured that your order will be with you for free, with our standard delivery, and printed with the highest quality.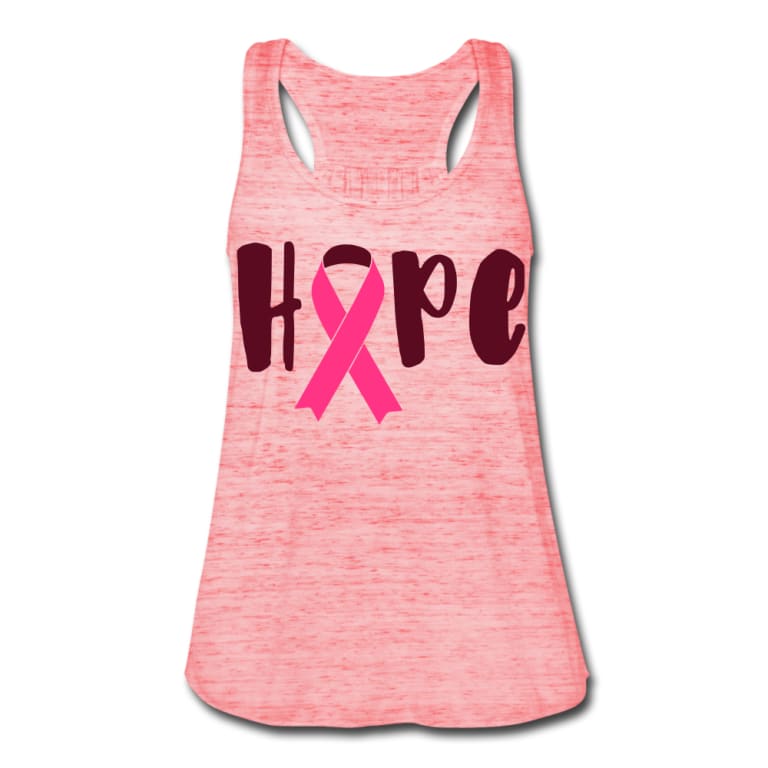 Fundraising
Easily design and create a print for your cause, and raise money through its sale. Get creative and raise awareness with our high quality custom T-Shirts, tank tops and more. Simple and effective!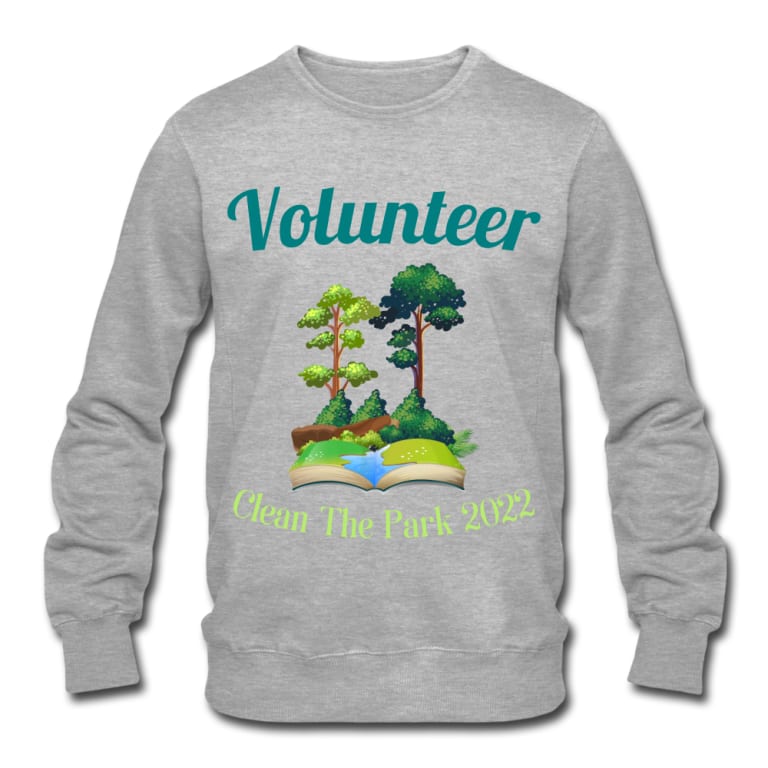 Volunteers Uniforms
Get up to 60% discount if you buy in bulk with us, and be assured that we use only the best printing methods, so your Staff and Volunteers Clothing will be comfortable and durable.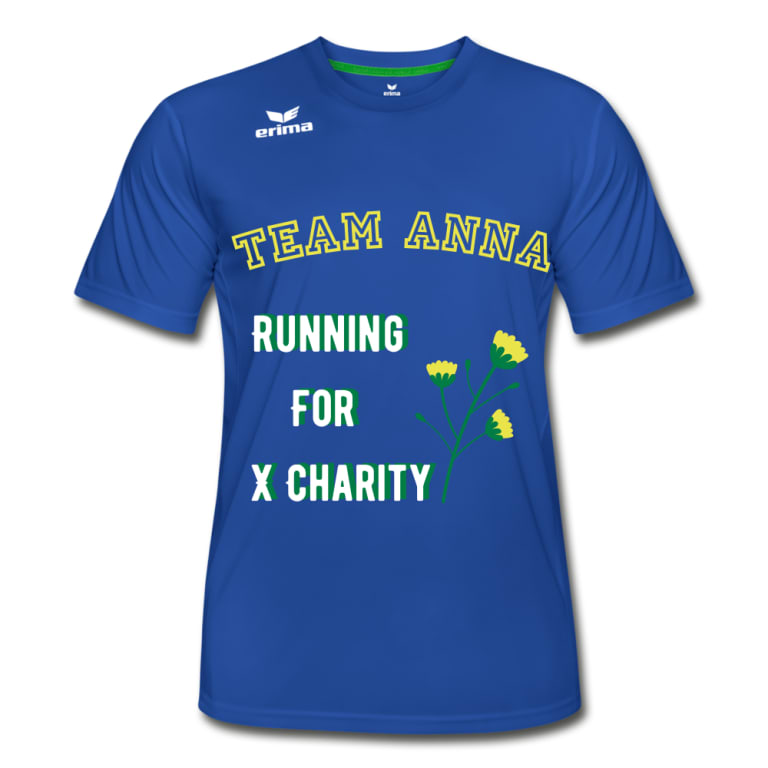 Running Vests
We offer a huge selection of breathable sports clothing. Personalise your tank top, vest or T-Shirt. Just upload or design the name of your choice and the charity logo. We have no minimum order!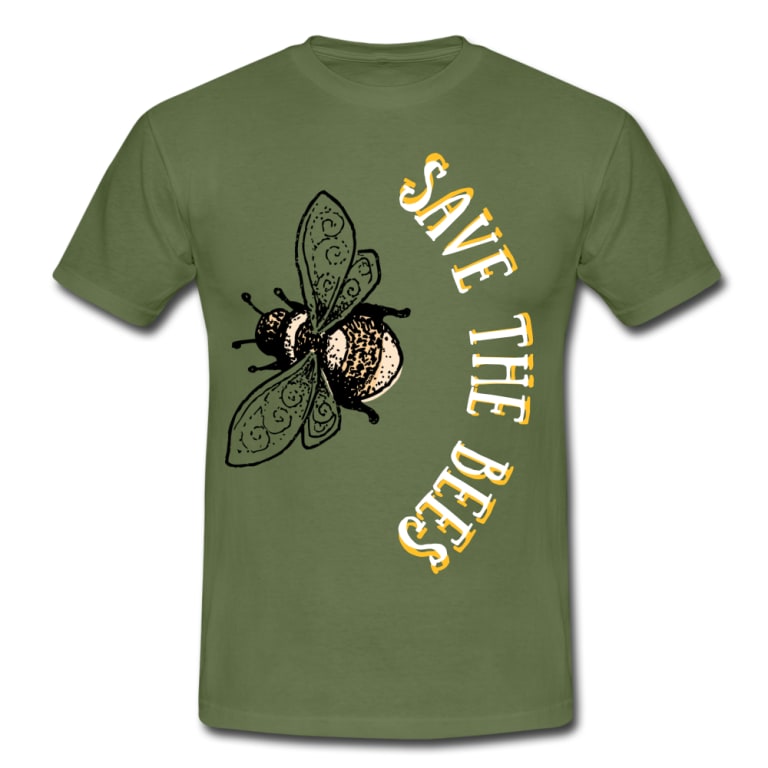 Design Your Charity Shirt
Design your Charity T-shirts in just a few steps:
1. Choose your product: Browse through our assortment and find the right product.
2. Choose your design: Upload your own badge, slogan or graphic. Otherwise choose from the free designs in our gallery. All graphics are adjustable.
3. Add your text: Finalise your design with your personal text, choose your font that suits your design.
4. Add Names & Numbers: Use our "Names & Numbers" feature for team or event orders - make sure there's no confusion about whose T-shirt, bag or hoodie is whose!
5. Done! Let us print & Deliver: A suitable print method will be automatically selected depending on your chosen material and graphics. Free delivery is included.
CREATE NOW
Free Standard Delivery
Order now
Arrival date 1 Sept 2022
Express Delivery
Order now
Arrival date 25 Aug 2022
Some Inspiration From Teamshirts...
All Of Our Graphics And Templates Are Free!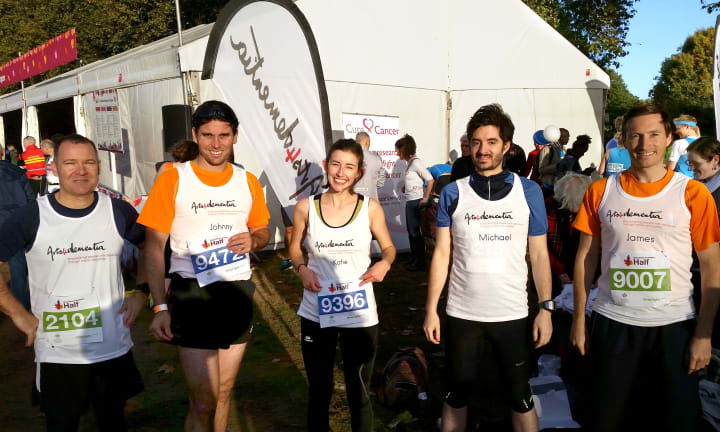 We had a great experience with TeamShirts, getting our charity runners kitted out for their half marathon. Sophia was very helpful on the phone, and quick to get the order sorted and delivered in plenty of time. Ans the shirts look great!
Arts4dementia
A heroic "thank you"! The budget for our volunteers´ project is low anyway - thanks to TeamShirts, we were able to print our T-shirts at very reasonable prices, in really high quality. We´re looking forward to coming back next year!
Volunteers´ Centre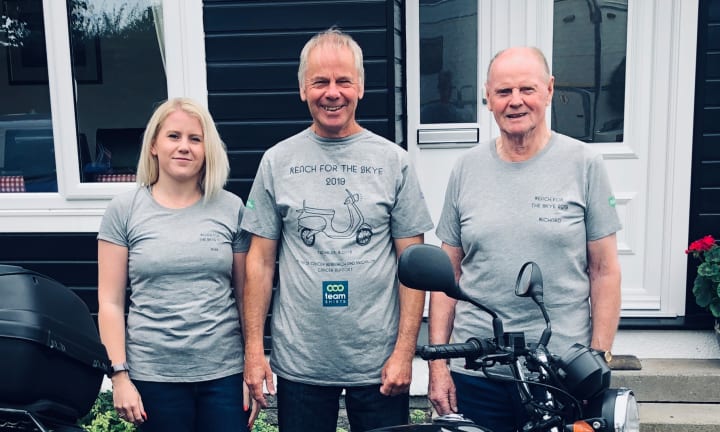 The service we have had has been brilliant and we love the t-shirts. The design process on the website was easy to use and flexible.
Reach for the Skye - Ride to Isle of Skye for Charity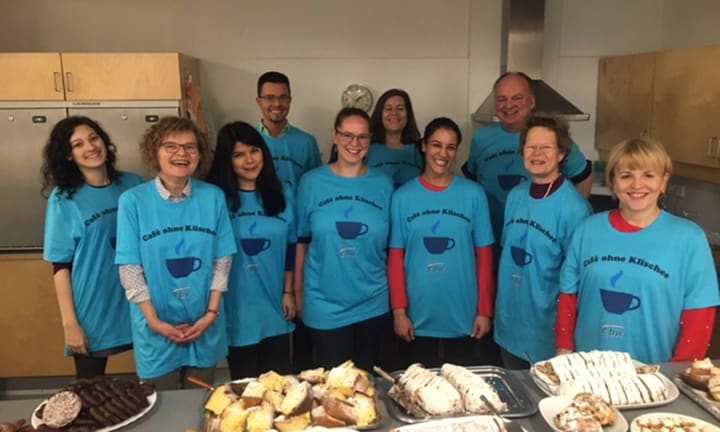 TeamShirts offers a fast, simple customer experience. The t-shirts look incredible. Definitely ordering here again!
Non-profit cafe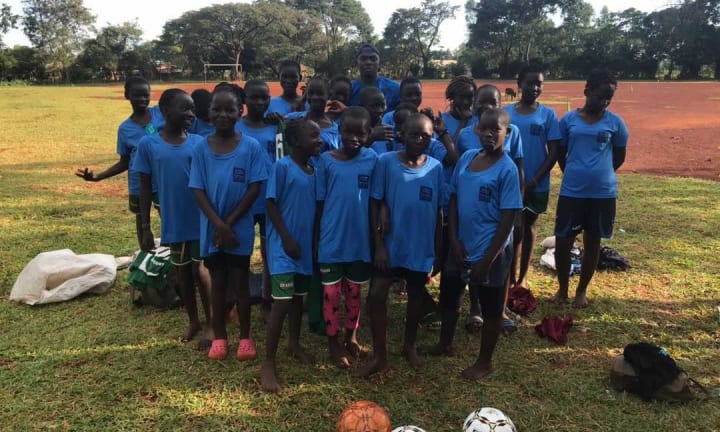 Thanks for the cooperation.
thedreamsalivefoundation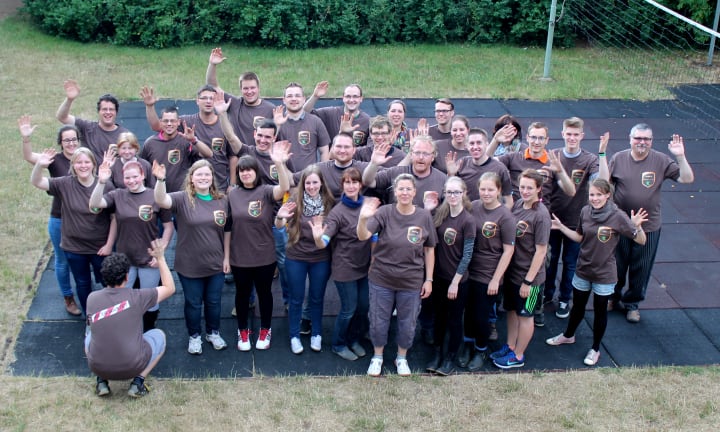 The t-shirts ordered for our employees do look great. Our 300 participants were all very pleased with the final result.
Association for child and youth work
Yes! we don't have a minimum (or maximum) order, so you can create or personalise a single T-shirt. But if you get a few, the discounts start! From 6 items or more you can get up to 60% off. And you can mix and match, so maybe you would also want a nice bag? or a custom mask? A personalised hoodie to give as a present? The limit is your imagination.
You can easily upload your own logo or design or just create one. With our thousands of free graphics and templates, and our super-user-friendly Design Tool, it's as easy as drag and drop!. Choose your graphic and add your text with our stylish fonts, create professional looking T-shirts in minutes!
With Teamshirts, help is always at hand! You don't have to worry about that graphics and templates, we offer a FREE Graphics Service for 5 items or more. Our team will help you with anything you can't do, to give your T-shirts that professional look. And our friendly customer service is just a call/email away.
Just to start, to make sure your shirts will meet your expectations after ordering, we are happy to send you samples to try on. This will give you an initial idea of how the shirts will look and fit. And if you are unhappy with the printed clothing, you are welcome to return it within 30 days. The more t-shirt you print, the bigger the discount on your order. We offer bulk discount on just 5 shirts or more. Since you can also save your new design with us, it's very easy to order additional shirts without having to recreate the design. In addition, we offer free shipping on charity t-shirts, leaving you with more money for your good cause!

Good Service
They provide good service and give us information time to time...
Aqib Shakeel

Only place I go for T-shirt printing!
Great company! Quick and easy to deal with, fantastic service, used multiple times now!
James B

Amazing
They helped me out with a few design queries. And I absolutely love the t-shirts and hoodies they sent! Thoroughly recommend.
Zoe Moore

Excellent
Very good quality and received on time
Darren Smith

Great service
Great service Good quality tee shirts Delivered before time Sorry only 3 stars BUT, was not aware of the import duties which increased the cost of the shirts by 50%
PhilipPritchard
Excellent

4.5/5 based on 2,780 reviews