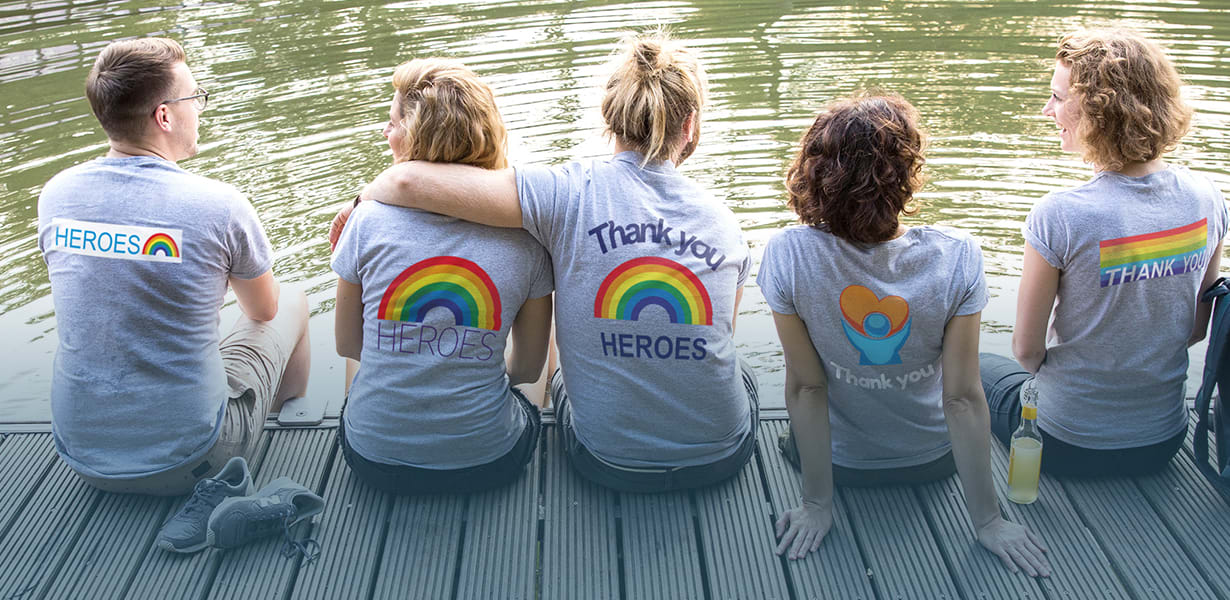 Personalised Rainbow Shirts
How easy is it to create "Thank you" T-shirts?
Design your own rainbow T-shirts in just a few steps:
1. Choose your product: Browse through our assortment and find the right product.
2. Choose your design: Upload your own badge, slogan or graphic. Otherwise choose from the free designs in our gallery. All graphics are adjustable.
3. Add your text: Finalise your design with your personal text, choose your font that suits your design.
4. Add Names & Numbers: Use our "Names & Numbers" feature for team or event orders - make sure there's no confusion about whose T-shirt, bag or hoodie is whose!
5. Done! Let us print & Deliver: A suitable print method will be automatically selected depending on your chosen material and graphics. Free delivery is included.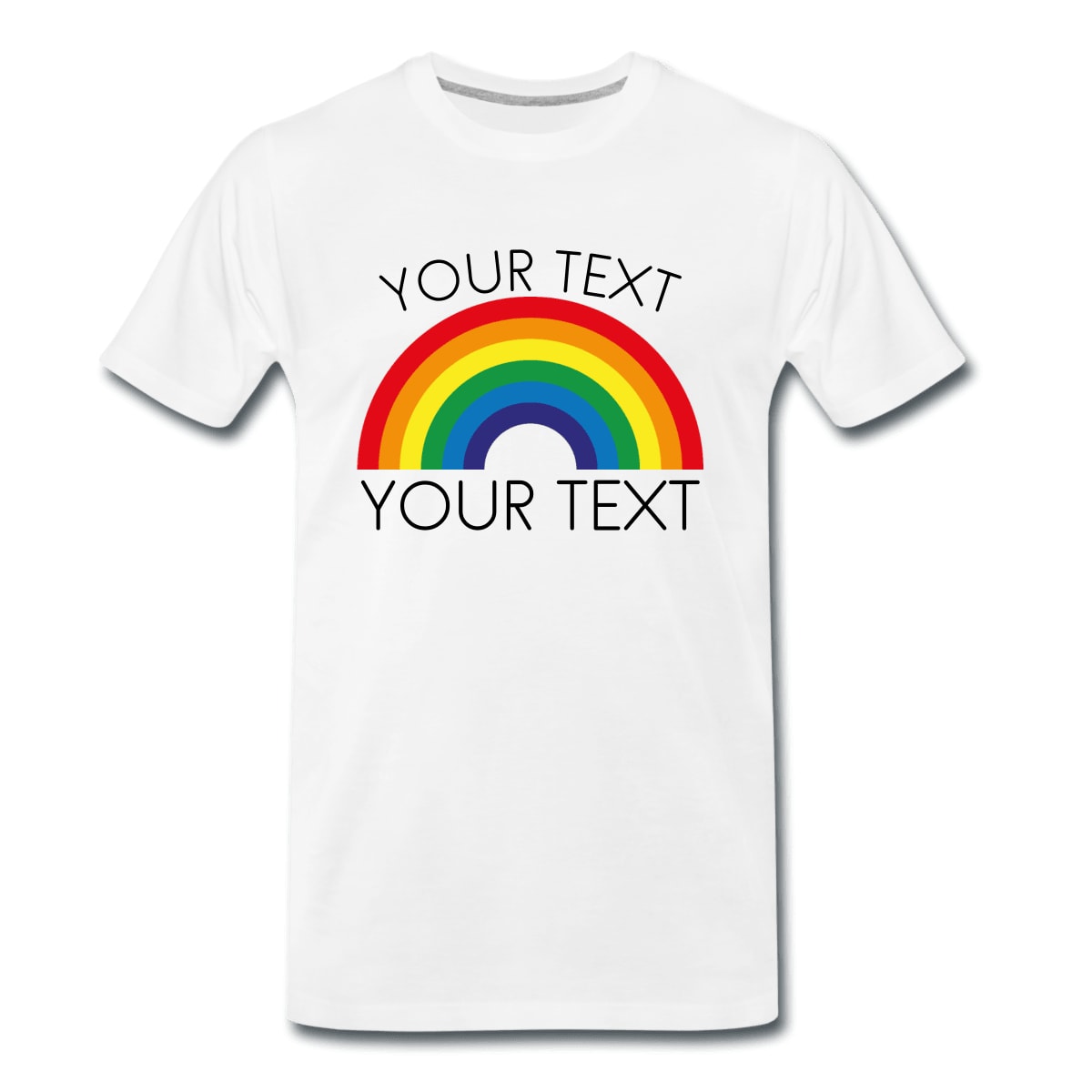 Charity Designs
Upload your own charity logo or use our free designs. Add optionally your individual text or slogan, which conveys your message to the world.
Volunteers and Donors united
Not only your staff may be equipped with unique shirts, you can organise a T-shirt fundraiser to support your cause. Use our design tool to create an appealing print naming your cause, and raise funds through their sale. A T-shirt fundraiser is a great way for volunteers and donors to share a common goal and enjoy the affinity that wearing the same charity T-shirts brings.
With our charity T-shirt printing, you can be sure that your T-shirt fundraiser will go smoothly. You can avail of massive discounts of up to 60%, and these start from the purchase of just 6 volunteer T-shirts, of any kind, and you can also rest assured that your order will be with you quickly, we deliver for free anywhere in Europe within ten days, and have an express option if you need your volunteer T-shirts sooner.
We'll help you at every stage
Have a look at our design tool. It's easy and fun! We are on hand if you need any help with the process, you can call or email us, or even consult with our graphics service team who will help you free of charge for orders of five items or more.
Your satisfaction is guaranteed as we pride ourselves on quality, and will reimburse you if you are not happy with the finished product. Our online shop is always open, so much quicker and easier than going to local shops, and you even save on travel expenses! Whether it's to kit out your team in their own special charity T-shirts or for your T-shirt fundraiser, our quality printing has got you covered at TeamShirts.